- Article Top Advertisement -
"I am the little lamb, Jesus is my shepherd…"
That verse must have had you singing the rest of the song, even without knowing the origin of the lyrics. The audio is from one of the first videos by illustrator Rafaella Tuma, which went viral on the internet and already has more than 40 million views on TikTok alone.
- Article Inline Advertisement 1-
The 20-second clip was one of the main things responsible for turning her life upside down: "I started to gain followers and took advantage of this hype (…) When it worked, I said: I'm going to do just this".
In this episode of the No Lucro podcast, Rafaella says that the number of followers climbed very quickly, and that in two weeks it went from a few thousand followers to two million. She also revealed that when things started to "go right" she felt anxious and fearful of being forgotten within 15 minutes.
But it was not. And in a premeditated action together with her husband, the two decided to drop the projects they were playing as freelancers and decided to invest in the creation of animations with viral audios.
Rafaella revealed to Leandro Munhós that she had already focused her efforts on going viral for some time, as she knew that this was a strategy to establish herself more "safely" in the content creation market.
"Professionalization" of the business
With a demand for two to three videos a day, in addition, of course, to partnerships with companies – she now makes exclusive videos even for Big Brother Brasil – Rafaella and her husband saw their revenue increase 20 to 30 times more – as well as expenses and investments, which were six times greater.
For this reason, the artist says that it was necessary to hire an agency that would take care of all the more "bureaucratic" part of the business, such as closing contracts and prospecting for clients.
For her, it was left to coordinating demand and work flow with employees – who are seven – and infrastructure, usually reinvesting almost everything she earns: "Everyone had to have the best iPad [para fazer os desenhos] (…) I spent between R$150,000 and R$200,000 on these investments. I went into debt just to have this minimal structure".
Contained expenses
When it comes to personal life, the costs are much lower. Despite the already consolidated "fame" and a stabilized income, even between the ups and downs of one month and another, Rafaella told the podcast that she still hasn't made any crazy expenses and didn't feel like committing any financial "madness": "No I haven't bought anything big since I started earning, we haven't changed cars, nothing".
Furthermore, when it comes to investing, she is very cautious. With a separate account for each type of emergency (health, travel, family), she explained that she is afraid that someone will "come in and take all the money at once", so she prefers it that way.
CNN In Profit Podcast
The No Profit podcast is available in video on Youtube by CNN Brasil Soft and on the main audio platforms, with new episodes every Thursday, starting at 7 pm. The "No Profit CNN" profile is also live on Instagram, Twitter and TikTok.
Fleeing from the technical language and jargon of the economics area, popularly called "economês", the program will not be restricted to specialists, as it will also receive celebrities, influencers and people who are behind successful businesses in the most diverse areas. The idea is to show different points of view on entrepreneurship, personal finance, management, investments and economics.
The videocast is part of the "No Profit by CNN Soft" platform, launched in March, the result of a strategic partnership between CNN Brasil and Banco Santander.
Source: CNN Brasil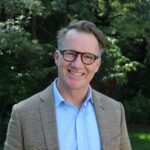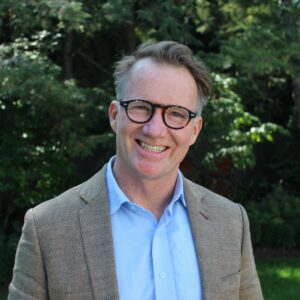 I'm James Harper, a highly experienced and accomplished news writer for World Stock Market. I have been writing in the Politics section of the website for over five years, providing readers with up-to-date and insightful information about current events in politics. My work is widely read and respected by many industry professionals as well as laymen.
- Article Bottom Advertisement -