Spanish environmental activists spray-painted a superyacht owned by billionaire Walmart heiress Nancy Walton Laurie with red paint in Barcelona this Friday (8).
It was the second time the yacht was the target of protests in the last two months.
Two activists from the climate groups Science Rebellion and Extinction Rebellion accessed Port Vell Marina, a dock for superyachts, at 7 a.m. local time, according to a spokesperson for the organization.
They spread biodegradable red paint on the vessel before unfurling a banner that read: "Billionaires shouldn't exist."
"At the end of another exceptional summer in terms of record temperatures and extreme weather events, the richest 1% of the planet's population continues to pollute more than the poorest 50%. Megayachts are one of the most obvious examples of a lifestyle that is unsustainable for the planet," the spokesperson said in a statement.
A Port Vell Marina spokesperson said the boat was not damaged in the action.
"After quick action by the security team, the incident was corrected and the boat is now in perfect condition," the spokesperson told CNN .
The activists were detained by police at the marina for three hours before being released, according to a Scientific Rebellion spokesperson. A CNN has reached out to Port Police for comment.
Laurie's yacht had already been the target of attacks in Ibiza in July.
Activists from the environmental group Futuro Vegetal spray-painted the yacht with red and black paint and erected a banner that said: "You consume, others suffer".
Luxury items enjoyed by the world's richest people – from superyachts to private jets – are increasingly the focus of climate protests due to their severe climate impact.
The British movement Extinction Rebellion says it targets the super-rich, saying it wants to make it clear that "the rich and their leisure activities that waste essential resources are a luxury we cannot afford".
The richest people in the United States are among the world's biggest polluters, according to a recent report, which concluded that the richest 10% of the US are responsible for almost half of the country's planet-warming pollution.
The Barcelona protest comes in the same week that scientists revealed that this was the hottest summer on record on the planet, and by a significant margin.
Samantha Burgess, deputy director of the European Union's Copernicus Climate Change Service, which collected the data, said the world can expect these records to continue to be broken.
Source: CNN Brasil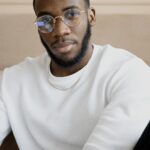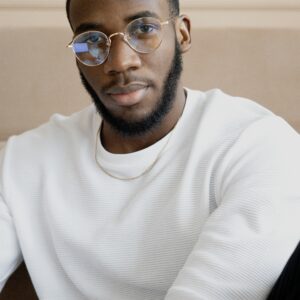 Bruce Belcher is a seasoned author with over 5 years of experience in world news. He writes for online news websites and provides in-depth analysis on the world stock market. Bruce is known for his insightful perspectives and commitment to keeping the public informed.