American President Joe Biden brings the United States closer to yet another of China's neighbors. This Sunday (10), he landed in Vietnam.
In just the last five months, Biden has met the president of the Philippines at the White House for the first time in more than a decade; he celebrated the Indian Prime Minister's visit with a luxurious dinner; and received Japanese and South Korean colleagues.
At every step, Biden and his team are ensuring stronger diplomatic, military and economic ties with a network of allies who have come together, if not out of a sense of outright alarm at China's increasingly aggressive military and economic stance, then out of growing sentiment of caution and concern.
A "comprehensive strategic partnership" is now established, which will place the US in high-level partnership with Vietnam.
"This marks a new period of fundamental reorientation between the United States and Vietnam," a senior administration official said before Biden arrived in Hanoi.
"It will not be easy for Vietnam, because it is under enormous pressure from China", continued the official. "We realize what is at stake, and the president will be very careful in how he interacts with his Vietnamese friends."
The network of US partnerships in the region is just one side of the US diplomatic strategy towards China.
On the other hand, the Biden administration has also sought more stable ties and improved communication with Beijing over the past year, with a series of high-ranking cabinet secretaries traveling to the Chinese capital in recent months.
The president did not seem very worried when asked on Saturday (9) about the absence of Chinese President Xi Jinping at the G20 Summit.
"It would be nice to have you here," Biden said, with Modi and several other world leaders at his side. "But no, the meeting is going well."
As Biden and Xi vie for influence in Asia and beyond, simply showing up could be seen as a power play.
Biden sought to make the most of Xi's absence, taking the opportunity to showcase the United States' commitment to both the region — and developing nations around the world.
In Vietnam, it is not just China that Biden is competing with. When he arrived, reports suggested Hanoi was preparing a secret arms purchase from Russia, its longtime supplier.
On Monday, Biden plans to announce measures to aid Vietnam and help the country diversify away from dependence on Russian weapons, a senior administration official said.
As China's economy slows and its leader increases military aggression, Biden hopes to make the United States look like a more attractive and trustworthy partner.
In New Delhi, he did so by presenting proposals to boost global infrastructure and development programs as a counterweight to China.
Beijing and Moscow condemned the so-called "Cold War mentality" that divides the world into blocs.
The White House insists it is only looking for competition, not conflict. Biden told reporters on Sunday that he is "sincere" about improving the United States' relationship with China.
"I don't want to contain China, I just want to make sure that we have a balanced relationship with China and that everyone knows what it's about," Biden said.
"We have the opportunity to strengthen alliances around the world to maintain stability. That's what this trip is about, getting India to cooperate much more with the United States, closer to the United States, and Vietnam closer to the United States."
"It's not about containing China. It's about having a stable base – a stable base in the Indo-Pacific."
Still, the desire to draw nations into the group has been evident.
Source: CNN Brasil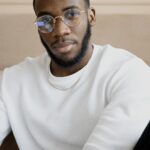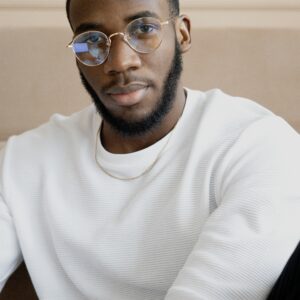 Bruce Belcher is a seasoned author with over 5 years of experience in world news. He writes for online news websites and provides in-depth analysis on the world stock market. Bruce is known for his insightful perspectives and commitment to keeping the public informed.