Rescue teams are struggling to find survivors of the powerful earthquake that hit Morocco on Friday (8) and left more than 2,000 people dead and remote villages near the epicenter in ruins.
In the village of Moulay Brahim, the CNN found a family living in a makeshift camp on a football field who had heard from authorities that it could be a week before they could return home. Firefighters are leading rescue efforts, but some buildings are too dangerous for crews to enter.
The building where Mina Bakenziz lived was almost completely destroyed. "People came and took me out," she said. "Nothing fell on me, I was very lucky."
The 6.8 magnitude earthquake occurred on Friday night. It was also the strongest to hit the region around the ancient city of Marrakech in a century, according to the U.S. Geological Survey.
So far, 2,012 people have been killed and 1,404 others have been seriously injured, according to Moroccan authorities. The number is expected to rise further as rescuers dig through the rubble of collapsed houses in remote areas of the High Atlas Mountains.
In historic Marrakech, the largest city near the center of the quake and a major tourist hub, many families spent Saturday night outdoors as authorities warned residents to pay close attention to aftershocks.
Hatimi, 53, is sleeping in a central park in Marrakech with her entire family, including young children. She said it was cold at night, so they stayed together. "Everyone was outside. All the neighbors, everyone. We don't want to go in, everyone is scared, the tremor was very strong," she told CNN .
People stayed away from the damaged buildings in the crowded medieval city center, as well as the surrounding red earth walls, where parts had collapsed.
Video: Vice-governor of Ceará experiences earthquake in Morocco
In Oliveraie Park, in central Marrakesh, hundreds of people, including children and the elderly, slept on makeshift blankets and mattresses. The families gathered together, trying to get some rest after the shock and panic of the night before.
Some brought bags with clothes and food, preparing to be away from their homes for a long time.
Morocco's King Mohammed VI issued instructions to create a relief services commission to provide care, accommodation and food to those affected. He also ordered mosques across the country to hold funeral prayers, known as Janazah prayers, at noon on Sunday (10) for the dead.
Flags across the city are flying at half-mast to mark three days of national mourning announced by the monarchy.
At Marrakesh airport, dozens of tourists were sleeping on the floor of the main terminal, waiting to catch a flight. Flights in and out of the tourist center have operated normally.
'My home is gone'
Scenes of destruction and despair also played out in villages scattered across the foothills of the Atlas Mountains, where the earthquake was concentrated.
These remote areas have seen the highest number of deaths, with mud-brick houses collapsing on residents and boulders blocking the road for rescue teams to arrive.
Aerial footage showed villages perched on flattened hillsides, reduced to piles of rubble after the quake.
Fátima, 50 years old, told CNN that his home in the mountain village of Asni was destroyed.
"I barely had a chance to grab the kids and run away before I saw my house collapse before my eyes. The neighbor's house also collapsed and there are two dead under the rubble," she said.
Mohammed, 50, from the nearby town of Ouirgane, lost four family members in the earthquake.
"I managed to get out safely with my two children, but I lost the rest. My house is gone," he said.
Rescue operations are ongoing.
"We are on the streets with the authorities as they try to remove the dead from the rubble. Many people were transported to the hospital in front of me. We expect miracles from the rubble," Mohammed said.
In the small town of Moulay Brahim, images released by Reuters showed residents digging through the rubble to remove bodies.
Video: I was not informed by authorities after the earthquake, tells Brazilian CNN in Morocco
Rescue teams are racing against time. The first 72 hours after an earthquake are the most critical period for finding survivors, as the condition of trapped and injured people can deteriorate rapidly beyond this window.
"They call it the 'golden period' because if you want to get people out of the rubble, this is the time to do it," said Joe English, UNICEF spokesman.
"These cities and villages are remote and difficult to reach. International support and solidarity are absolutely critical," she added.
Leaders from around the world offered their condolences to Morocco and offered international assistance.
France activated emergency aid financed by local governments, while Israel's emergency services prepared to mobilize in Morocco.
The United Arab Emirates will establish an "air bridge" to deliver supplies, and Algeria has reopened its airspace to humanitarian aid and medical flights, despite having previously cut diplomatic ties with Morocco. Turkey also sending personnel and tents.
The World Health Organization said more than 300,000 people were affected by the strong tremors in and around Marrakech.
The country has not seen a comparable disaster since 2004, when a 6.3 magnitude earthquake struck the port city of Al Hoceima, claiming around 630 lives.
The worst earthquake in modern times in Morocco occurred in 1960, near the western city of Agadir, which killed at least 12,000 people.
See also: Worst seconds of my life: Brazilian who lives in Morocco talks about the earthquake to CNN
Source: CNN Brasil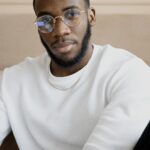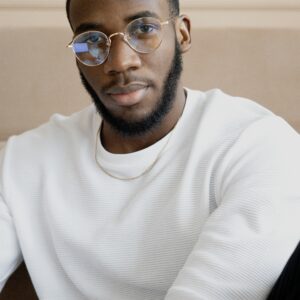 Bruce Belcher is a seasoned author with over 5 years of experience in world news. He writes for online news websites and provides in-depth analysis on the world stock market. Bruce is known for his insightful perspectives and commitment to keeping the public informed.