An independent study conducted on the territory of Hungary showed that the Russian Sputnik V vaccine has the highest protection against fatal COVID-19 cases against the background of other comparable drugs: Moderna, Pfizer-BioNTech, Sinopharm and AstraZeneca. The analysis was carried out on the basis of vaccination data of 3.7 million people. This was announced by the Russian Direct Investment Fund with reference to a scientific work published in ScienceDirect.
The data on the effectiveness of "Sputnik V" is based on information on the vaccination of 820 thousand people. According to the results of the study, the effectiveness of the Russian vaccine in protecting against fatal cases is 98%, and the effectiveness against infection with coronavirus is 86% (this indicator is higher only in Moderna). Estimated vaccine efficacy was calculated as the ratio of the incidence 7 days or more after the second dose for each available vaccine compared to an unvaccinated control group.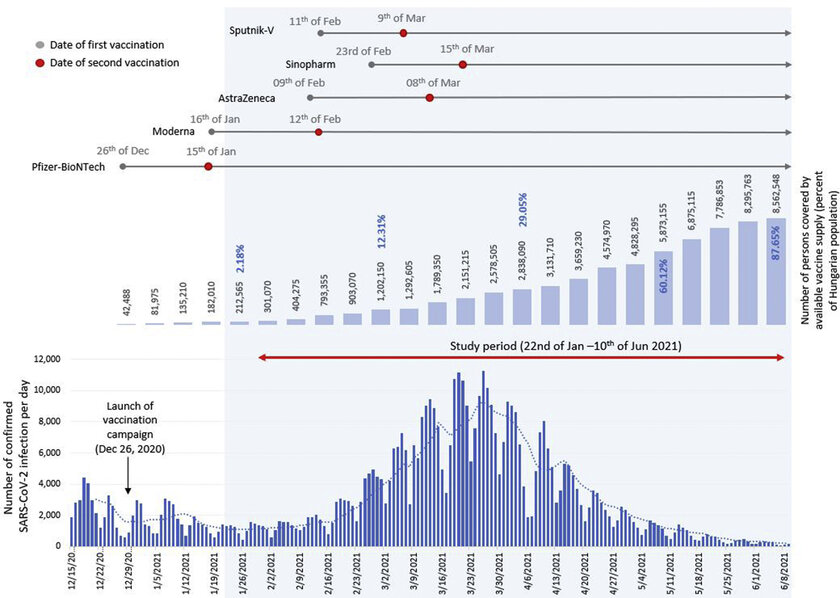 Separately, it should be noted that in the age group from 16 to 44 years, all vaccines have demonstrated full efficacy against death. However, only Sputnik V, Moderna and Sinopharm protect people between the ages of 16 and 54 in 100% of cases.