Tassos Dasopoulou
Double-digit growth, more than 10.2% in April, is expected to record inflation for May, but it will reach its peak, since from June onwards, the consumer price index – but not necessarily the prices – will begin to show signs of stabilization.
In terms of European inflation, Greece is expected in May to move in the opposite direction from the average levels of the Eurozone. The estimate made by Greece is that this month the country will record a harmonized index of consumer prices higher than 9.1% in April. This development is more technical than substantive.
This is due to the fact that in Greece the Harmonized CPI increased more slowly than in other eurozone countries. Indicatively, we can recall that the harmonized index of consumer prices in May 2021 had for the first time after 10 years a positive sign of change to 0.1%, while Germany in the same month increased by 3.4%. Therefore, in May this year the high prices in Greece will be compared to last year's low prices. The difference will be a very high increase in the harmonized index of consumer prices.
New price increases
At the level of national inflation, in addition to this technical difference, inflation is also fueled by real price increases that we have had since the beginning of the month, in food and fuel. In particular, market participants are talking about a 20% increase in cereals, which will be largely transferred to flour, bread and confectionery products.
Also from the tariffs of YPAN, new increases of 10-15% are recorded in unprocessed foods (fresh vegetables, fruits, meat – poultry, eggs) due to increases in prices of electricity, oil, fertilizers and feed.
Along with the fresh products, the Ministry of Finance and the Ministry of Development & Investment are aware of the fact that the big food chains, after the Easter holidays, renewed their stocks with products with increased prices.
All this, of course, is framed by the new increases in gas and electricity for everyone. These developments have accelerated decisions on a major € 3.2 billion intervention in electricity bills, which will take effect in June.
Inflation will fall, prices will not
In June, the stabilization of inflation is expected to begin for Greece as well, but this does not mean the parallel reduction of prices. The burden of price increases for businesses and households will only be mitigated by national policies, as there is no such target at European level.
In this sense, the initiative taken by the Greek government for electricity filled the gap of support measures knowing yesterday's developments in the EU.
The new RePower EU program for Europe's energy independence from Russia announced by Commission President Ursula von der Leyen, accompanied by a € 300 billion package (225 billion loans and 75 billion grants), aims to accelerate "green" energy production.
This money will be used to build infrastructure to accelerate the transition of the European economy to RES. This solution responds to the need to get rid of Russian fossil fuels, but not to the need to support households and businesses in the face of electricity and gas price increases.
Source: Capital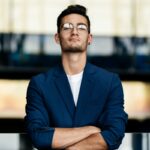 Donald-43Westbrook, a distinguished contributor at worldstockmarket, is celebrated for his exceptional prowess in article writing. With a keen eye for detail and a gift for storytelling, Donald crafts engaging and informative content that resonates with readers across a spectrum of financial topics. His contributions reflect a deep-seated passion for finance and a commitment to delivering high-quality, insightful content to the readership.