Dario Centurione, influencer from the "Almanaque SOS" profile, went viral on social networks when he warned about a new type of digital scam suffered by his own father.
According to Dario reports in the video, which already has more than 140,000 likes, his father sent a message saying that he had lent him R$ 600 reais. Without understanding the context, he asked: "For what?". Then, the father sends him the proof of Pix in which a recipient called "Raphael" appears – which is clearly not him.
Used to sharing "hacks" and everyday tips with his followers, Dario explained what had happened, saying that his father had received a call with his voice asking to borrow money to pay a bill.
How it works?
The influencer then enlightens the audience and explains the artificial intelligence tool behind the scam. According to him, it is necessary to upload any video of a single person. Then, after the tool "learns" the voice, just type a text, which will be said with a voice very similar to that of the victim in question.
Dario even completes the video trying to trick his father, only this time with his own audio. And he succeeds. At the end, he gives his followers a tip: combine a keyword with family and friends.
This way, whenever there is a "doubtful" situation, it is possible to ask for the keyword. If the person doesn't know, mystery solved.
In the comments, followers report having already suffered similar scams, including image tampering, while others say they have already adopted the keyword strategy for any and all routine connections.
Source: CNN Brasil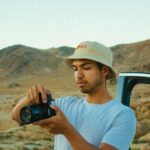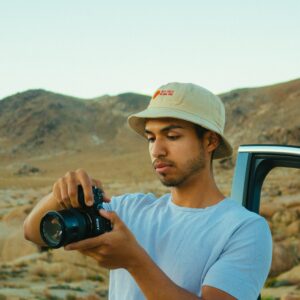 Charles Grill is a tech-savvy writer with over 3 years of experience in the field. He writes on a variety of technology-related topics and has a strong focus on the latest advancements in the industry. He is connected with several online news websites and is currently contributing to a technology-focused platform.