Leather jacket, some rings on the hands and the know-how who makes music. The Irish band Inhalers looks like this, a mix between pop and rock, just like their music. And if they remind you of the U2 in their early days, know that the frontman Elijah Hewson is exactly Bono's son vox. But it is not yet another case of nepo-baby.
«When we started playing we were kids, having a band just meant having fun. Sometimes this surname has been a stumbling block, I won't deny it. But I'm putting everything into our music," explains the frontman.
After a great Irish success with the debut album It Won't Always Be Like This at number 1 on the national and UK charts, the band returns with Cuts & Bruises, second collection, just nine months after the release of the first. The band will be in Italy with three dates of the tour: May 13 in Bologna, May 14 in Rome and May 16 in Milan.
«The second album is always the hardest, everyone reminds you that the first one was a success, you can't go wrong. We were very motivated and did everything quickly. The first had a long gestation, but we wanted this one to be faster and more natural», he says Elijah Hewsontogether with the drummer Ryan McMahon.
In the new album there is everything: a little rock 'n' roll, a little pop, a lot of electronic sounds. And there's also something left of when they played in Irish pubs, on tables, because there weren't any boxes available. "We started realizing that being in a band is like being in a marriage, there are painful moments that stay with you, or moments of fun that become work and vice versa. There are scars that remain, they are not real wounds, they are rather the signs that time leaves», they say explaining the title of the second album, Cuts & Bruises.
11 tracks produced by Antony Genn, longtime Inhaler collaborator. «With this album we wanted to give music space to breathe, less meaning more sound. We love pop music, we enjoyed going back to the origins of our band and seeing what came out, without too much scaffolding» says the frontman.
One of the band's ambitions is to make pop what rock 'n' roll was in the 1990s. The mind immediately runs to what they are building i Maneskin in Italy and in the world. «They are the most famous rock band in the world now, aren't they? We have seen their videos. Rock 'n' roll is always entertainment and they're doing it great. We respect them, they have embraced the classic rock image and have united us with glam», say the Inhaler about the four.
"The fact that they won the Eurovision it's a good thing, it removes the stigma of bands considered old-fashioned and tells the world what a rock band can be in 2023», says the drummer. But if speaking of the Måneskin they appear confident and decisive, they hesitate when speaking of themselves as a group. «Being a band is about chemistry. We still have to work well on this aspect. But we are friends, and we left together. This is what binds us», they explain.
The new album also talks about loveespecially the «tricky» one, what do you carethey define it. If You're Gonna Break My Heart and Valentine are the tracks they are closest to. "The first is probably the best story we've told, our touring trip to the American countryside. Valentine, on the other hand, is the song we wrote in mento time: two hours. Maybe it's true that the best songs fall out of the sky," say Inhaler.
They don't have a ritual before concerts, all they do is have a drink and play loud music. "Maybe we should have a ritual, actually we listen to Queen and have a shot. Then we go on stage. Exactly like they did at 15, when our best were bad covers of Joy Division» says the drummer.
Their ideal collaboration? "If they get back together, i Daft Punkno doubt".
Source: Vanity Fair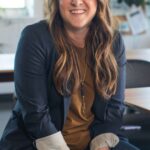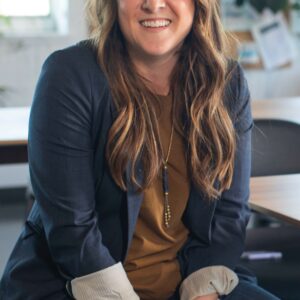 I'm Susan Karen, a professional writer and editor at World Stock Market. I specialize in Entertainment news, writing stories that keep readers informed on all the latest developments in the industry. With over five years of experience in creating engaging content and copywriting for various media outlets, I have grown to become an invaluable asset to any team.