- Article Top Advertisement -
Limit the consumption of meals to specific time intervals, as is done in the technique of intermittent fasting, is one of the most popular slimming trends in recent years. However, a new study seems to show that Meal timing may not have as big an impact on weight as we tend to think.
Posted on Journal of the American Heart Association, the study monitored for six years – in addition to weight and general health – the portion sizes and feeding times of 547 people. From the results that emerged, the researchers found no association between restricted feeding times and weight loss. Conversely, there would be an association between smaller meals and weight loss. The analysis included variables such as how long people ate after waking up, the length of their meals during the day, and how much they ate before bed. "Based on our and other studies, we're starting to think that meal timing throughout the day most likely doesn't immediately translate into weight loss," he said. Wendy Bennettprofessor of medicine at the Division of General Internal Medicine of the Johns Hopkins School of Medicine and lead author of the study reported by Cnnhowever, stressing that, for some people, meal timing can still be a useful tool for monitoring nutrition.
The limits of the study
- Article Inline Advertisement 1-
However, experts suggest that the results of this study should be taken with due caution. There are various factors that contribute to dietary health, such as stress and living environment, which could be added to the data. As this is an observational study, upon examining the data more closely, subgroups may emerge where the timing associated with meals may have had a significant effect.
Quality over quantity
Generally speaking, we know that there is no one strategy that works for all people when it comes to nutrition and that the quality of the food matters. If you make an effort to maintain a healthy diet and be physically active you will be less likely to get diabetes, chronic kidney disease, obstructive pulmonary disease and high blood pressure. What all the experts keep repeating is that, when weight control is the goal, there's no better way to do it than by eating fruit and vegetables and combining physical activity.
Different nutritional approaches can work just as well, but each person should work with their doctor and their bodies. And if a nutritional strategy doesn't work for someone it could mean it's not what the body needed.
\
More stories from Vanity Fair that might interest you are:
Sugars, coffee and intermittent fasting: let's do a reset
The hormonal restart diet: how to reprogram hormones to lose weight and regenerate mind and body
Nervous hunger: how to neutralize the first cause of diet failure
How Jennifer Lopez trains and what she eats at 53 years old
All types of intermittent fasting
Source: Vanity Fair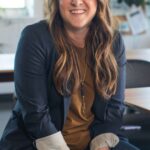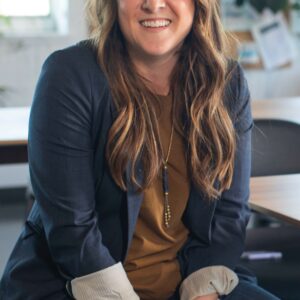 I'm Susan Karen, a professional writer and editor at World Stock Market. I specialize in Entertainment news, writing stories that keep readers informed on all the latest developments in the industry. With over five years of experience in creating engaging content and copywriting for various media outlets, I have grown to become an invaluable asset to any team.
- Article Bottom Advertisement -