An attack, behind which is "a woman", hit the heart of Istanbul at noon on Sundaykilling at least six people and injuring dozens on the busy shopping street of Istiklal.
The powerful blast, which also left 81 injured, two of whom are in critical condition, according to the latest official count, occurred at around 16:20 (local and Greek time) while the pedestrian street was packed as usual with people in this popular spot in the Turkish metropolis for tourists.
No organization had claimed responsibility for the attack as of late last night.
Turkish President Recep Tayyip Erdogan called the attack "smell of terrorism"pledging that "the perpetrators of this heinous attack will be exposed."
In a press release, Vice President Fuat Oktai spoke of "a woman" who "triggered the bomb". Earlier, AFP reported a female "kamikaze bomber" attack.
Later, Justice Minister Bekir Bozdag referred to a "bag" that had been left on a bench: "A woman was sitting on a bench for 40-45 minutes and shortly after the explosion happened. All data on this woman is under review," he added.
"Either that bag contained a timer or someone activated it remotely," he added.
Late in the evening, Health Minister Fahrettin Koca emphasized that "42 wounded are still hospitalized, of which five are in intensive care units, two are in critical condition."
The Turkish Broadcasting Council (RTUK) quickly banned broadcasters from broadcasting images of the scene to "prevent creating fear" and "serving the aims of terrorist organisations".
Access to social media was also restricted in the country after the attack.
International reactions
The attack, which comes seven months before crucial Turkish presidential and parliamentary elections, has drawn widespread condemnation and expressions of solidarity from other countries. Greece, Pakistan, India, Italy, Germany, where there is a large Turkish community, Qatar, Jordan and Saudi Arabia, among many others.
"Shocked and saddened by the news of the horrific attack in Turkey. I wish a speedy recovery to the injured and express my sincere condolences to the families of the victims, President Erdogan and the Turkish people. Greece unequivocally condemns any form of terrorism," Greek Prime Minister Kyriakos Mitsotakis said in a tweet.
"All our thoughts are with the Turkish people in these difficult times," European Council President Charles Michel tweeted..
NATO Secretary General expressed his "solidarity with our ally". Ulf Kristerson, Prime Minister of Sweden, a candidate country for joining the Alliance, also expressed his shock.
The White House, in a statement, assured that the US "stands by Turkey, our NATO ally in the fight against terrorism".
From France, which commemorated today the 130 dead from the attacks of November 13, 2015, President Emmanuel Macron assured: "To the Turks: we share your pain."
German President Frank-Walter Steinmeier expressed his condolences to the Turkish president.
Finally, Israel, with which Turkey has rewarmed its relations, confirmed that "terror will never win."
Source: News Beast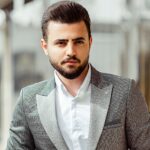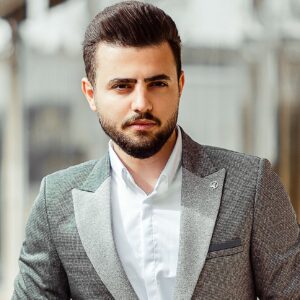 I am an author currently working for World Stock Market as a writer. I have been writing professionally for over 5 years and have written everything from market news articles to finance pieces. Prior to this I was an investment banker with Merrill Lynch in New York City. While at Merrill, I worked on some of the largest mergers and acquisitions in history. My background in finance allows me to bring a unique perspective to my work as an author and journalist.