Xiaomi has released another robot vacuum cleaner of the Mijia line, which was named Xiaomi Mijia Robot 2. For the first buyers, it is available at a price of $ 247 at the Jingdong site.
The Xiaomi Mijia Robot 2 vacuum cleaner has a body of the usual shape. The manufacturer stated that the vacuum cleaner received an upgraded ultrasonic vibration mop, which effectively cleans stubborn stains and kills 99.9% of bacteria.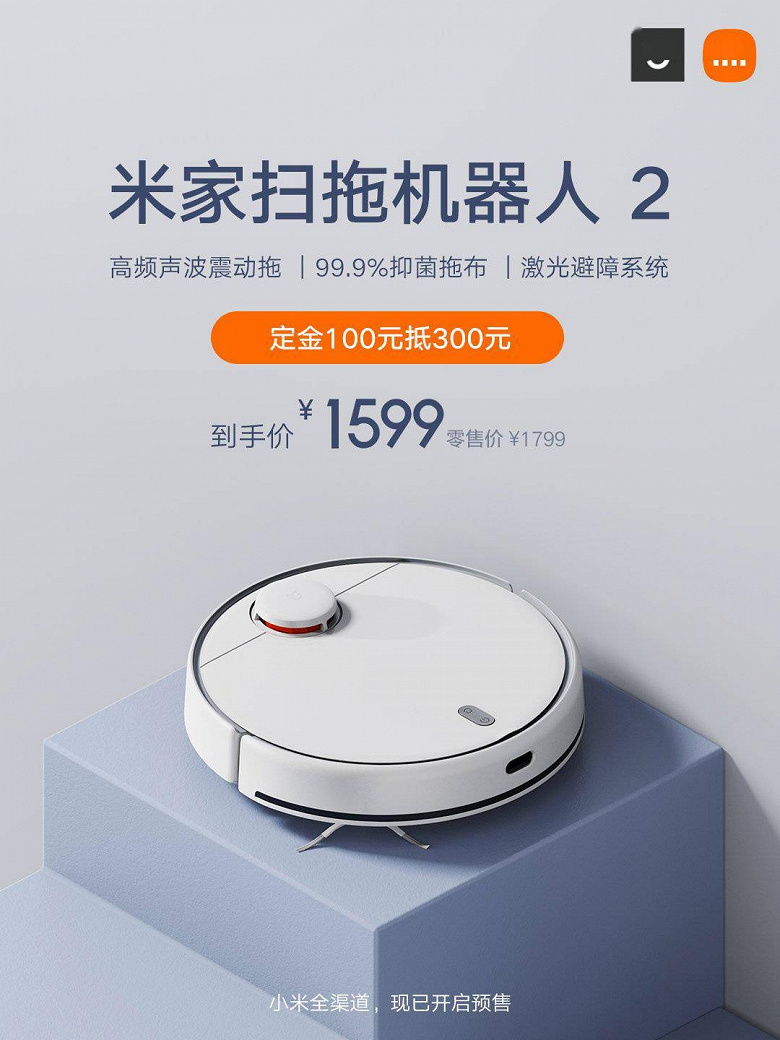 The key features of Xiaomi Mijia Robot 2 include support for precise navigation using laser sensors, which allow the vacuum cleaner to scan the environment and build a route, avoiding collisions with obstacles.
Xiaomi Mijia Robot 2 has a motor with a suction pressure of 2800 Pa (the previous model received a motor with a pressure of 2100 Pa). The vacuum cleaner supports XiaoAi voice assistant and can be easily paired to work with other Xiaomi smart home devices