The Consumer Price Index – Weekly (IPC-S) had zero change in the third quadrissemana of September, after rising 0.09% in the second reading of the month.
The information was released by Fundação Getúlio Vargas (FGV) this Friday, 23.
The indicator accumulates a high of 5.11% in 12 months, lower than the advance of 5.21% in the period until the second measurement.
Of the eight categories of expenses that make up the indicator, six registered a decrease in their rates of change between the third and second four weeks of the month, with emphasis on Education, Reading and Recreation (5.48% to 4.94%).
The item with the greatest influence on the group was airfare (30.04% to 26.94%).
Transport (-2.79% to -2.92%), Food (-0.21% to -0.28%), Health and Personal Care (0.76% to 0.66%), Miscellaneous Expenses (0 .14% to 0.07%) and Clothing (0.52% to 0.42%) were the other groups to show a decrease in the period.
In these classes, the items with the highest weight were ethanol (-10.15% to -12.45%), dairy products (-2.47% to -3.94%), hygiene and personal care items (1.47% to 1.01%), cigarettes (1.19% to 0.79%) and women's clothing (0.94% to 0.28%), respectively.
On the other hand, Communication (-0.66% to -0.46%) and Housing (0.16% to 0.23%) advanced compared to the second four-week period, driven by residential telephone tariffs (-3.10% to -1.69%) and residential electricity tariff (-1.21% to -0.72%).
individual influences
Airfare (30.04% to 26.94%), residential rent (1.32% to 1.46%), health plan and insurance (1.16% to 1.15%) were the items that most pressured up the IPC-S for the third quarter of September.
Onion (9.50% to 11.85%) and soap (5.02% to 4.96%) complete the list.
In the other direction, gasoline – repeated the negative rate of 9.61% -, long-life milk (-8.29% to -11.52%) and ethanol (-10.15% to -12.45%) were the items that pulled the indicator down the most, followed by residential electricity tariff (-1.21% to -0.72%) and soybean oil (-5.57% to -5.81%).
Source: CNN Brasil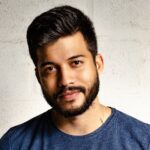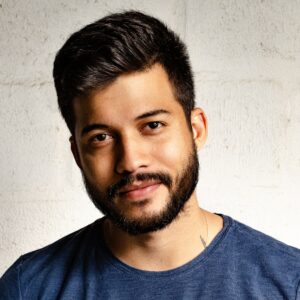 Joe Jameson, a technology journalist with over 2 years of experience, writes for top online news websites. Specializing in the field of technology, Joe provides insights into the latest advancements in the industry. Currently, he contributes to covering the world stock market.