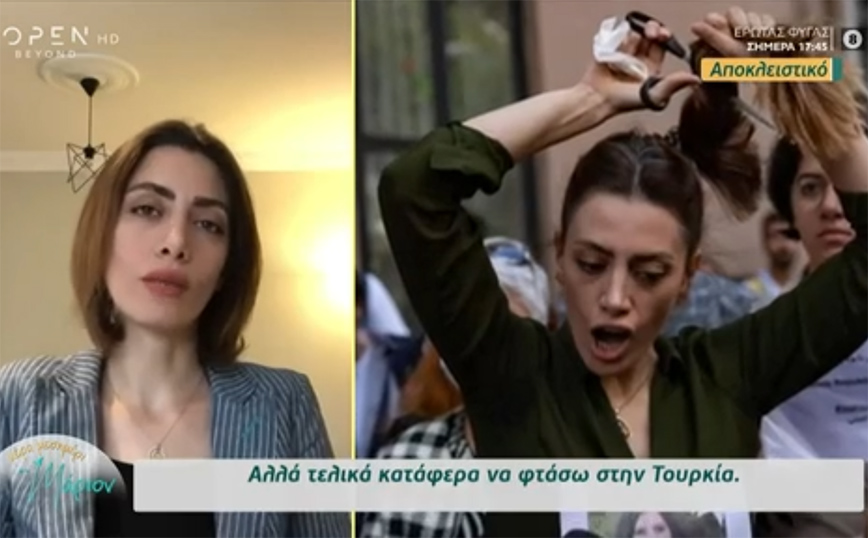 Nasibe Shamsai is from Iran and she may live in Turkey, but she participated in the protests regarding the abuse of women, which exist in her country, with her becoming viral, when she used a pair of scissors to cut off her hair her.
Irani spoke to OPEN and stated that "Iranian women, for more than four decades of the shameful government of the Islamic Republic, they are killed, injured, are imprisoned, tortured and oppressed every day. But they never stop fighting for their rights."
At the same time, he said that "due to the restrictions faced by Iranian women, today, after 43 years of the Islamic government, the situation is worse in terms of their basic rights. And, this inequality in society is evident in both policy-making and legislation," said the young lady.
He also noted that "I cut my hair in anger because of the tyrannical government. In fact, I cut off with my hand that part of my body for which the government oppressed Mahsha Amini and us, in order to break the government's control over our hair and body and free our bodies from this domination. A kind of rebellion against oppression, which is characteristic of freedom."
"The solidarity shown by women around the world on this issue shows that we no longer want to be victims, Victims of cruelty and bigotry that dictatorships have for women," she added following her statement.
Source: News Beast