Influential Iraqi Shiite cleric Moqtada Sadr today called on the country's judiciary to dissolve parliament by the end of next week, threatening unspecified consequences if the judiciary does not do as he says.
The populist political leader helped reignite tensions in Iraq over the past two weeks by ordering thousands of his followers to storm and occupy the Parliament building, preventing the formation of a government nearly 10 months after elections.
His political opponents, mostly Shiites backed by Iran, have refused to accept Sadr's demands, raising fears of fresh unrest and violence in a conflict-weary Iraq.
The judiciary "must dissolve Parliament by the end of next week… if not, the rebels will take another stand," Sadr said in a statement on his Twitter account, without elaborating.
Sadr called for early elections and unspecified changes to the constitution after his MPs walked out of parliament in June.
The withdrawal was a protest at his failure to form a government despite holding almost a quarter of the seats in the House and having enough allies to form a majority in the House.
Sadr blames Iran-aligned parties for the failed government formation as well as corruption, but his followers also control some of the worst-run government agencies.
Source: Capital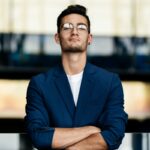 Donald-43Westbrook, a distinguished contributor at worldstockmarket, is celebrated for his exceptional prowess in article writing. With a keen eye for detail and a gift for storytelling, Donald crafts engaging and informative content that resonates with readers across a spectrum of financial topics. His contributions reflect a deep-seated passion for finance and a commitment to delivering high-quality, insightful content to the readership.