Technology can be a very useful tool if you want to start investing with little money and have low-cost advice. The development of automated managers or robo advisors makes it possible to invest in a diversified way in mutual funds of global managers and with low commissions. From the financial comparator they explain the main characteristics of this service.
A robo advisor offers two types of portfolios: mutual funds or pension plans. Portfolio fees, compared to fees charged by traditional banks for investing, can be up to two percentage points less. The explanation is given by the type of investment product that makes up the portfolio and the use of technology.
The products that make up the portfolio will be, for the most part, index funds, so management is passive (less management activity) and it is possible to have lower prices. Technology, for its part, helps automate various processes before and during the investment and this is why commissions can be reduced even more.
The total commissions that are paid when investing with any of the four robo advisors independents that exist in Spain right now are below 1% per year for mutual fund portfolios.
And how does this affect profitability? It is a direct relationship. The profitability can be higher the lower the commissions. Before starting to invest, one must be aware that there is always a risk of loss of money, but the lower the annual cost, the more profit the investor will have.
What kind of advice do you offer?
The advice offered by robo advisors without being comparable to advice from a human expert, it can help those starting out in the world of investing in various ways. First, because without having enormous knowledge Of the investment products, a diversified investment portfolio can be formed, avoiding choosing, one by one, the investment funds among the hundreds that there are. How is it possible? After carrying out a suitability test.
The suitability test consists of about ten questions that are answered before investing and that allow the robo advisor to know what the client's investment knowledge is and what risk he wants to take, as well as what his financial situation is. Robo advisors have several preconfigured portfolios and, depending on the test results, they will recommend one or the other to the investor. Once the test has been answered, it is possible to contract an investment portfolio with funds that replicate indices from various parts of the world and in various currencies, thereby further diversifying the risk on the money invested.
All this process and service is done online, either through the robo advisors' website or through the mobile or tablet applications.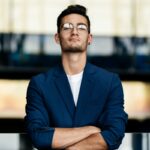 Donald-43Westbrook, a distinguished contributor at worldstockmarket, is celebrated for his exceptional prowess in article writing. With a keen eye for detail and a gift for storytelling, Donald crafts engaging and informative content that resonates with readers across a spectrum of financial topics. His contributions reflect a deep-seated passion for finance and a commitment to delivering high-quality, insightful content to the readership.