Israeli Prime Minister Benjamin Netanyahu released today the minister of interior and health and second in the hierarchy of the government Arie Deri, after a court decision. On Wednesday, the Supreme Court overturned the appointment of Derry, who has been found guilty of tax fraud.
"It is with a heavy heart and much pain (…) that we are obliged to relieve you of your position in the government," Netanyahu said during the weekly cabinet meeting in Jerusalem, with Derry present.
Netanyahu added that the court's decision "ignores the will of the people" and how will try to find any legal means so that Derry can "contribute to the service of the State of Israel".
The leader of the ultra-Orthodox Sas party, Aryeh Deri, was named health and interior minister in a complex deal to form a governing coalition, signed in December after Israel's Nov. 1 parliamentary election.
His dismissal by the government was carried out on the basis of the decision of the Supreme Court.
The court in question announced on Wednesday that it decided with a majority of 10 judges out of 11 "that the appointment of MP Arie Deri to the position of Minister of Interior and Health cannot be ratified".
"The prime minister must suspend him," the court added, recalling that Derry had announced at the beginning of 2022 that he was retiring from political life after being convicted of tax fraud. This withdrawal from politics was even a condition set by the justice system for Derry to avoid prison.
But Deri was elected in November's parliamentary elections and then appointed to the government formed in late December by Netanyahu, along with his ultra-Orthodox and far-right allies.
At the end of December MPs also urgently passed a bill, dubbed "Derry's Law" by the press, which would allow a person who has been found guilty of an offense but not sentenced to prison without parole to hold a ministerial portfolio.
The aim of this bill was to allow Derry to become a member of the government.
High Court judges criticized the "Derry Act", but did not overturn it, and ruled that Derry's appointment to the government was "seriously at odds with the fundamental principles of the rule of law".
The ultra-Orthodox Shas party is the second largest formation in the governing coalition.
Derry had served as a minister in numerous governments.
In 1993, the Supreme Court had already asked for his removal from the position of the then interior minister, after he was accused of corruption.
In 2000 he was sentenced to three years in prison and was released after serving two-thirds of his sentence.
Source: News Beast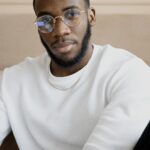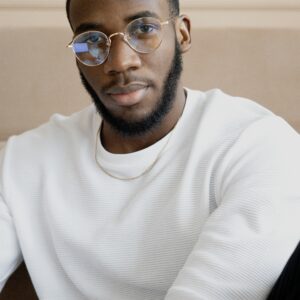 Bruce Belcher is a seasoned author with over 5 years of experience in world news. He writes for online news websites and provides in-depth analysis on the world stock market. Bruce is known for his insightful perspectives and commitment to keeping the public informed.