Israel issued a warning this Thursday (16) for residents of four cities in the south of the Gaza Strip to leave their homes.
Leaflets were dropped by Israeli planes last night. The order was aimed at the cities of Bani Shuhaila, Khuzaa, Abassan and Qarara, close to Khan Younis, a place that received thousands of people coming from northern Gaza.
In times of peace, the region is home to more than 100,000 people. But these cities are believed to be full of civilians who have fled Israeli troops in the north.
This is the first time that the Israeli army has issued an alert for southern Gaza. The location was considered safe for civilians to take shelter from bombers and the ongoing military incursion.
"Hamas' actions require defense forces to act in the areas of their residence," the leaflets said. "For your safety, you need to leave your home immediately and go to known shelters."
Residents reported that the region was the target of heavy shelling throughout the night.
At the start of the war, Israel ordered civilians in northern Gaza to leave their homes. The measure took place before the ground incursion by Israeli forces.
Thousands of people walked for days, with only personal belongings, south. The UN estimates that more than 2.3 million civilians have been displaced since the start of the conflict.
Situation in northern Gaza
The United Nations is seeking ways to evacuate patients from Al-Shifa hospital. The largest medical unit in Gaza is under Israeli command, after an operation carried out there. Patients, doctors and civilians are trapped inside the complex due to intense fighting in the region.
Israel alleges that Hamas uses the hospital as a command center.
According to the WHO's director of regional emergencies, Rick Brennan, one of the biggest obstacles is that the Palestinian Red Cross does not have enough fuel to use in ambulances inside Gaza.
Egypt said it was open to sending ambulances north, but the country asked for security guarantees and safe passage for the operation, Brennan said.
The WHO said there are around 600 patients, including 27 in critical condition, in Al-Shifa hospital.
Still on the battlefield, the Israel Defense Forces said this Thursday (16) that they took "operational control" of the port of Gaza city. The place serves as a center for the fleet of fishing vessels.
In a statement, Israel said the port was also used as a training center for Hamas fighters. The army stated that ten tunnels were destroyed in the operation.
CNN was unable to independently verify the Israel Forces' statements.
*With information from Reuters and CNN International
Source: CNN Brasil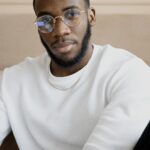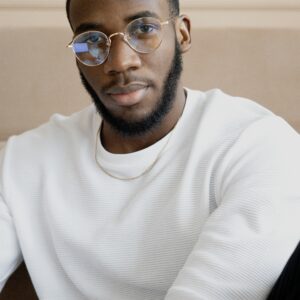 Bruce Belcher is a seasoned author with over 5 years of experience in world news. He writes for online news websites and provides in-depth analysis on the world stock market. Bruce is known for his insightful perspectives and commitment to keeping the public informed.