Israel's Supreme Court is having a busy month as it hears challenges to the actions of Benjamin Netanyahu's government.
In a month's time, arguments will be heard on three cases, including, on Thursday (28), petitions on a case that affects Netanyahu personally: an amendment that makes it more difficult to declare a prime minister unfit to hold office.
The change in law states that only the prime minister himself or the cabinet, with a two-thirds majority, can declare the leader unfit, and only "due to physical or mental incapacity".
The cabinet vote then has to be ratified by a two-thirds majority in the Israeli parliament, known as the Knesset. The amendment is a change to one of Israel's Basic Laws, the closest thing the country has to a constitution.
The amendment was approved before legislation began on a judicial review package, pushed by Netanyahu's right-wing government, which has divided the country and led to months of protests by those who argue it undermines Israel's democracy and weakens the country's judiciary. .
Petitioners at Thursday's hearing argue that the amendment was approved solely for the benefit of Netanyahu – who faces an ongoing corruption trial – making it a "misuse of constituent authority." This is one of the bases on which the Supreme Court can, in theory, overturn amendments to a Basic Law.
However, the court has never struck down a Basic Law or an amendment to it.
Earlier this month, the Supreme Court heard arguments on another law, passed in July, that removed the Court's ability to block government actions that judges deemed "irrational." It was also an amendment to a Basic Law.
The third petition is against Justice Minister Yariv Levin, who refused to convene the commission that chooses judges, amid a dispute over its composition.
Amir Fuchs, senior researcher at the Center for Democratic Values ​​and Institutions at the Israel Democracy Institute, told CNN that never before have there been "so many challenges" in the Supreme Court regarding changes to the Basic Laws.
"We have never had so many court hearings so close together. This is a unique and unprecedented constitutional crisis," Fuchs said.
What laws have been changed?
Until this law was changed, there was no written legislation that dictated how a prime minister could be removed from office for being "unfit" to serve, although Fuchs said there was some precedent in case law that indicated the attorney general could take this step. decision.
"I believe we had a flawed agreement before. It was very vague. It required an amendment," Fuchs said. "But it is very clear that the reason for this law was completely personal."
This is because there have been petitions to declare Netanyahu unfit to serve due to his ongoing corruption trial. He is the first sitting Israeli prime minister to appear in court as a defendant, being tried on charges of fraud, breach of trust and bribery. He denies any wrongdoing.
As part of an agreement with the court to continue serving as prime minister despite the ongoing trial, Netanyahu agreed in 2020 to a declaration of conflict of interest.
The attorney general ruled that the statement meant that Netanyahu could not be involved in crafting policies that affected the judicial system – as well as judicial review. Certain aspects of the reform, Netanyahu's opponents argued, could make it much easier for him to get out of the corruption trial.
Earlier this year, when Justice Minister Levin announced the government's plans for judicial reform, Netanyahu said his hands were tied and could not get involved due to a declared conflict of interest.
But in March, hours after the amendment that made it more difficult to declare a prime minister unfit for office was approved, Netanyahu announced that he would get involved.
"Until today, my hands have been tied," said the prime minister at the time. "We reached an absurd situation in which if I had intervened [na legislação de revisão judicial] As my job required, I would have been declared unfit to serve… Tonight I report: Enough is enough. I will be involved."
What happens at the Supreme Court hearing?
A preliminary hearing with three judges has already been held in this case. On Thursday, arguments will be heard again, this time before 11 of the 15 Supreme Court justices.
Normally, the attorney general would present the government's case at a Supreme Court hearing, but Attorney General Gali Bahrav-Miara will not do so. She agrees with the petitioners that the amendment should not be upheld, as she did earlier this month during the hearing on the "reasonableness" law.
Judges could overturn the amendment, declaring that parliament committed an "improper use of constituent power," Fuchs said. In other words, passing legislation not for general purposes, but for political purposes, to benefit a specific individual: Netanyahu.
Fuchs noted that the timing of the bill – introduced and passed in just a few weeks – and the recorded comments made during the bill's discussions in parliament made it clear that the aim of the law was to protect Netanyahu.
The Supreme Court could also declare that the law is "not in force at this time" and would only come into force when the next parliament takes power. This could be a way out of a thorny constitutional situation.
"This eliminates most of the problem because once you decide that you will only be active in the next Knesset, it means that you will not solve any of Netanyahu's personal problems and it gives the Knesset time to rethink the agreement," Fuchs said.
The court decision must be made by January 12, 2024, due to the retirements of the judges who judge the case.
What other challenges to judicial reform does the Supreme Court hear?
The court must also rule on the petition against the law that nullified the Supreme Court's ability to declare government actions "irrational." This is considered a much greater challenge and, for the first time, all 15 current Supreme Court justices have taken up the case. The decision on this petition is expected to take longer than Thursday's.
Furthermore, the Supreme Court is expected to hear a challenge to the Justice Minister who postponed the convening of the commission to select new Supreme Court judges. Netanyahu's government wants to overhaul the way judges are selected in Israel to give politicians more influence.
The committee was supposed to meet last week, but Levin postponed the meeting.
"It is very important, although it is [uma] administrative matter, not a petition against a basic law," Fuchs said of the challenge, since Levin could be required to follow a court ruling on an essential element of judicial review.
But according to Fuchs, the real crisis could emerge after the Supreme Court issues all three rulings, if Netanyahu and his government decide to defy them.
"This is in the hands of the government because they can accept the decision. Even though [Netanyahu esteja] avoiding the question of whether it will comply with the decision does not mean it will not do so," Fuchs said.
Analysis: Israel approves law limiting Supreme Court powers
Source: CNN Brasil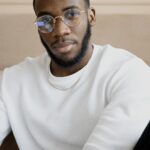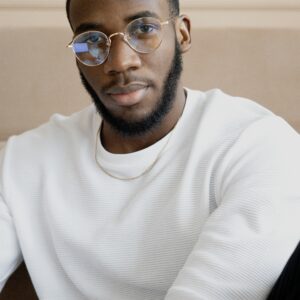 Bruce Belcher is a seasoned author with over 5 years of experience in world news. He writes for online news websites and provides in-depth analysis on the world stock market. Bruce is known for his insightful perspectives and commitment to keeping the public informed.