American player Travis Kelce, star of the Kansas City Chief, spoke, for the first time, about his alleged current affair with singer Taylor Swift, in a new episode of the podcast "New Heigts", released this Wednesday (27). In the podcast, which he maintains alongside his brother Jason Kelce, who plays for the Philadelphia Eagles, he commented on the artist's presence in her last game, which took place on Sunday (24), in addition to his current relationship with the singer.
Taylor Swift's surprise presence at the NFL's Kansas City Chiefs game on Sunday got everyone talking. The singer appeared supporting the Chiefs during the FOX Sports broadcast, dressed in a red and white team jacket. She appeared to be sitting next to Donna Kelce, the player's mother, talking and laughing throughout the game at Arrowhead Stadium in Kansas City.
"My personal life is not so personal anymore. I did this to myself, Jason, I know that," begins Travis in the new episode. Then the brother asks: "So, Trav, how do you feel now that Taylor Swift finally put you on the map?"
"I just thought it was amazing how everyone backstage had nothing but great things to say about her. Friends and family. She looked incredible, everyone was talking about her, and on top of that, the day was perfect for Chiefs fans, of course," he explained.
"Seeing her with my mom, seeing how Chiefs Kingdom (fans) were all excited for her to be there – that was absolutely hysterical and it was definitely a game I will remember for sure."
Travis also commented on the buzz that the presence of the "Midnights" owner caused:
"Literally everyone is talking about it. Even coach Bill Belichick, who doesn't talk about me outside of game matters, made a point of pointing out that this was the best catch I've ever made," he laughed.
He also took the opportunity to reflect on Taylor Swift putting him in the spotlight and how he respects their privacy.
"I know it brought all this attention to me. Okay, I was the one who did the whole friendship bracelet thing, and you know, I told everyone how upset I was that I didn't get to meet Taylor after her show. So yes. But I think what's real is that… it's my personal life and I want to respect our lives."
Travis Kelce even made a reference to the song "Getaway Car", released by the blonde in 2017, to talk about leaving together after the game. "We even slipped through a getaway car at the end." The player also made a point of saying that he certainly enjoyed the weekend.
To finish, Travis also sent a thank you for Taylor Swift showing up and seeing him "kill it" on the field.
Check out the full episode:
Swift's show of support in the latest game comes after weeks of speculation, by journalists and the singer's fans, that she and Kelce are dating.
Source: CNN Brasil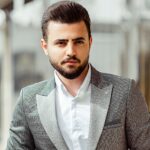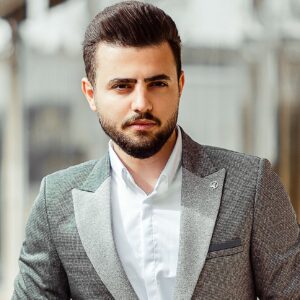 I'm Robert Neff, a professional writer and editor. I specialize in the entertainment section, providing up-to-date coverage on the latest developments in film, television and music. My work has been featured on World Stock Market and other prominent publications.