THE World Health Organization (WHO) held, this Wednesday (14), a weekly press interview. WHO Director-General Tedros Adhanom said that the end of the Covid-19 pandemic is already visible, but that it is not yet over.
"Last week, the number of weekly deaths reported by Covid-19 was the lowest since March 2020. We have never been in a better position to end the pandemic. We're not there yet, but the end is in sight. A marathon runner doesn't stop when the finish line appears. She runs harder, with all the energy she has left. So should we. We can see the finish line. We are in a winning position. But now is the worst time to stop racing," said the director general.
This Wednesday (14), the WHO launches six brief policy summaries that describe the main actions recommended to countries for the end of the pandemic.
"It is a summary, based on the evidence and experience of the last 32 months, of what works best to save lives, protect health systems and prevent social and economic disruption. These policy briefs are an urgent call to governments to review their policies and strengthen them for Covid-19 and future pathogens with pandemic potential," said Adhanom.
global emergency
More than 2 years since cases were first reported, the Covid-19 pandemic remains an acute global emergency, according to the WHO. Many governments face uncertainty about what to prioritize at a time when the pandemic appears to be in transition, but when the risk of new variants emerging and future outbreaks remains real.
The WHO has updated the global disease response plan with the aim of assisting national and global efforts to end the global emergency. Were defined outlined two strategic objectives. First, reduce the circulation of the virus by protecting individuals, especially the vulnerable, at risk of serious illness or occupational exposure to the virus. Second, to prevent, diagnose and treat the disease to reduce deaths and long-term consequences.
To provide achievable approaches to achieving these goals, WHO has produced six brief policy summaries based on previously published technical guidance. They describe essential actions that national and subnational policymakers can implement.
Actions include:
Covid-19 tests
Clinical Management of Covid-19
Achieve vaccination goals
Maintain infection prevention and control measures in healthcare facilities
Build trust through risk communication and community engagement
Manage the disease infodemic
In update
Source: CNN Brasil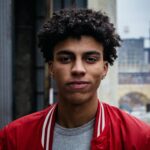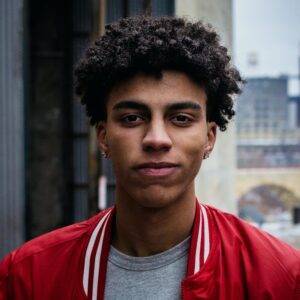 I am an experienced journalist and writer with a career in the news industry. My focus is on covering Top News stories for World Stock Market, where I provide comprehensive analysis and commentary on markets around the world. I have expertise in writing both long-form articles and shorter pieces that deliver timely, relevant updates to readers.