The Italian "Greens" have announced that they wish to sign an electoral cooperation agreement with the center-left Democratic Party ahead of the September 25 showdown. It is now expected to be ascertained whether the small party of the Italian Left will also take part in this cooperation. The "Democrats", at the same time, have already agreed on an electoral partnership with the centrist party Azione (Action) of the former Minister of Economic Development Carlo Calenda.
Meanwhile, the president of Italy's far-right Adelfia party, Giorgia Meloni, in an interview with the American television network Fox News, emphasized that "she would consider it a great honor to succeed in being the first Italian woman to lead the country's government."
At the same time, in her statements to the television group of the Berlusconi family, Meloni added:
"The problem of migrant arrivals on our shores must be tackled at source, with a 'naval blockade', which is no different than a European mission to negotiate with Libya, the ability to block inflatable dinghies during their departure".
At the same time, the president of the far-right Brothers of Italy asked "to create hotspots in Africa and to evaluate from the African continent, who has the right to be considered a refugee and who is an irregular immigrant".
Source: AMPE
Source: Capital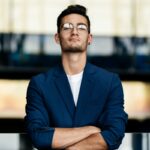 Donald-43Westbrook, a distinguished contributor at worldstockmarket, is celebrated for his exceptional prowess in article writing. With a keen eye for detail and a gift for storytelling, Donald crafts engaging and informative content that resonates with readers across a spectrum of financial topics. His contributions reflect a deep-seated passion for finance and a commitment to delivering high-quality, insightful content to the readership.