There are many foreigners in the South Korean music industry, and Eric Nam became one of them – unintentionally!
Born and raised in Atlanta, he always wanted to pursue a career in music. The thing is, being of Korean descent, he's never seen many Asian-American artists in the big spotlight in the United States. Therefore, he continued studying International Relations and East Asian Studies at Boston College.
In 2011, after graduating, I planned to start working as a strategy and operations consultant for a large company. Until a South Korean talent show found videos of him singing K-pop on YouTube and invited him to go to South Korea.
He didn't think twice and competed in "Star Audition: Birth Of A Great Star 2", where he won fifth place. This made her start her career as a solo artist in the country.
There, he also became a TV personality. He was a program presenter, did reality shows, interviewed world celebrities such as Will Smith and Tom Holland.
Later, he founded the production company Dive Studios with his brothers, which features the videocast "Daebak Show", in which he interviews K-pop artists.
Now, Eric Nam arrives in Brazil on November 20th for his first show in the country, in São Paulo. A CNN , talked about his relationship with his fans, which is always full of jokes, about his latest album, "House on a Hill", and learned local slang. Check out:
Congratulations on the album "House on a Hill". You said in an interview that this work expresses an existential crisis. Do you feel that sharing these feelings helped you overcome them?
The album translates an existential crisis for me. I don't know if I'm going through this right now, but I think a lot of these questions I asked myself while writing are constant questions in life.
I think we're always thinking: Is what I have enough? I am happy? What do I want next? What wakes me up every day and makes me feel ambition or drive or love and all those things?
I'm not going through a crisis right now, but I think those questions will always be there and we just put them in song format.
Songs like "I Wish I Wasn't Me" show you being very vulnerable and honest. You talk openly about mental health and even have the MINDSET platform where artists open up about it, but have you ever felt like it's difficult to share your personal experiences and keep some things to yourself?
I feel like, first and foremost, I have to be ready to share. I remember being asked this question as soon as I started my career. What are the things you are willing to talk about and share, and what are the things you don't want to address? And I replied that I will share my emotions and feelings, the good and the bad, when I'm ready.
Everyone has their own time to process, whatever condition or event you are going through. In the case of MINDSET, for the first collection we talked about burnout and all these things, and I wasn't ready to talk about my very severe ADHD (Attention Deficit Hyperactivity Disorder), among other things.
A year or two later, I thought: "Okay, now that I'm getting treatment, I've talked to doctors, now I can talk about this." For me, it's always about you being ready and wanting to talk about it, that's been the guiding light. I don't want to force myself to say, "Hey, I have this condition" or whatever, just for the sake of it. And I don't even think it's healthy to put this out into the world if I don't feel prepared either.
You're on tour now and Brazilians can't wait for your show here. Regarding his interaction with fans, there are many funny videos compiled like "Eric Nam being a comedian at his shows". What was a funny situation that happened recently?
There are many. Some I can't talk about because I think it's inappropriate to talk about on CNN. There are some moments where I'm like, "Wow, wow, wow, let's not talk about this."
But one that's not so funny, but I thought it was sweet, is that there was this gentleman and he said, "It's my birthday," and I said, "Happy birthday." And he: "It's my birthday, but I spent the whole day in line to come to this show with my daughter, because she's her biggest fan." And I was like, "Wow, that's so sweet." It was very comforting and memorable for me.
There are videos in which you ask people: "Who here is against your will" or "Who here is just following someone? Are you having fun?"
Yeah, I feel like sometimes people come to tag along with a friend, or it's a relative or a boyfriend or a husband who's kind of been dragged into the show. And sometimes they sit still, not having fun, and I call them and say: "Hey, it's okay, let go and enjoy the moment". And then you always see them having fun.
I've been in that situation where you go to a show that you don't necessarily want to go to, but you still enjoy it, enjoy it and have fun.
Your fans also love bringing funny signs to your shows, like the ones that call you "Daddy". What poster have you never forgotten?
They are all very inappropriate. The ones I can't say, oh my God, are so inappropriate! Let me think…
There are some posters with my face on them and big memes and weird expressions and unflattering photos of me. Many have written: "Daddy", "Adopt me", "Step on me"… Just crazy things. And it doesn't look like they're going to disappear!
You've been investing in your career in your native US after years living in South Korea. But you still interview Korean artists on Daebak Show. How do you balance your life between these two countries?
It is difficult. I travel a lot because of this and I have my seasons. If I'm in the States doing a music, film, or TV project, I know I'm there, but I always try to find a little bit of time to go back to Korea and do interviews, and also to do TV shows, sessions of photos and shows in Korea too.
I think we're at a time where the world is very big, but it's also easier to stay connected with everyone. And what I most want to do, and which is my goal, is to be present where my fans are, in as many places as possible.
It's not necessarily easy on my body, but if I can go back and forth between the United States and Korea, and other places in Asia, Latin America, Europe, then it's something that I would happily do and that I love doing.
What do you miss most about Atlanta when you're in South Korea, and what do you miss most about Korea when you're in Atlanta?
What I miss most about Korea is the convenience of enjoying really good food all the time, at any time. Korea is just so cool and there's always so much to see, so much to do, really cool cafes, shows, all these things going on and everything is so easy to get to and convenient.
What do I miss about the United States when I'm in Korea? My family, I miss my family the most. And there's also this feeling that Korea is so busy and full of energy, that it can be overwhelming. So sometimes I miss just a bunch of trees and some more nature-oriented aspects that the US has a lot of.
Korea has it too, but I don't know why I don't usually do it when I'm there. I think I end up mostly staying in Seoul, whereas in the States I can easily go hiking, go to the beach, play golf, and do all those kinds of things.
In a previous interview, you mentioned that you had to practically kick Jackson Wang out of the Daebak Show interview because he didn't want to leave. Can you share another funny behind-the-scenes story?
Another funny story? Well, let me think…
There was the episode with Mark, from NCT. How it was?
Mark is a great friend. I'm really grateful to welcome you to the program. He called me and said, "I really want to do something with Dive Studios for their next comeback. Dive Studios or MINDSET". And I replied: "Ah, yes, whatever you want, just tell us". But the schedule never matched. But we hang out together a lot.
It took a long time, but we finally did it. And he was like: "Are we recording? Are you filming"? I think because we hang out a lot, we're comfortable talking honestly with each other. It was kind of like, "How do we balance talking about music and personal things?" So it was funny trying to walk the line, like, "Oh, right, we're here to talk about the album and not all the other things in our lives." But I don't know if this is funny, I'm trying to think of something funny.
The interview with the (G)-idle members was great too.
It was fun because Minnie and Yuqi have really good energy. They're just like the brightest, the happiest, vitamin C, happiness virus. I remember laughing a lot and thinking, "Wow, they are so nice, outgoing, and well spoken."
I was surprised in a positive way because I had never talked to them before, so it was really cool and we did all the TikTok challenges. And I remember it was just a very pleasant interview.
Eric Nam also learned Portuguese slang (like "Que babado!") and read tweets from Brazilian fans. Watch:
Source: CNN Brasil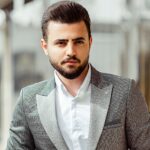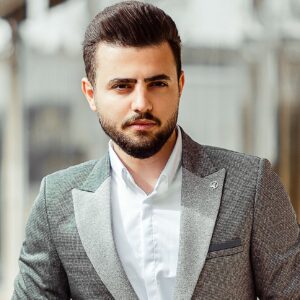 I'm Robert Neff, a professional writer and editor. I specialize in the entertainment section, providing up-to-date coverage on the latest developments in film, television and music. My work has been featured on World Stock Market and other prominent publications.