The Utah civil trial involving actress Gwyneth Paltrow, in which a man is accusing her of wrongdoing in connection with a 2016 ski collision, resumed on Monday in its second week of proceedings.
Terry Sanderson, the retired optometrist suing the actress, testified on Monday. He testified that he "was skiing easily" and "paying attention" before the collision with Gwyneth.
"I just remember everything was great and then I heard something I had never heard in a ski resort and it was a blood curdling scream… and then boom! It was like someone was out of control and was going to hit a tree and die. And that's how I felt until I got hit," Sanderson said.
"I got hit in the back so hard and right in the shoulder blades and it felt like it was perfectly centered and the fists and sticks were right under my shoulder blades [costas], seriously, seriously and I never got hit hard," Sanderson continued. "All I saw was a lot of snow."
Sanderson said the next thing he remembered was feeling unable to move.
Craig Ramon, a witness who spoke earlier, was called back to the booth to discuss newly obtained evidence related to social media comments on Monday.
Lawyers indicated on Friday that after Sanderson's testimony, the case would be turned over to Gwyneth's lawyers to present their defense.
TV producer Brad Falchuck, the actress' husband, and their children Apple Martin and Moses Martin could also testify on Monday.
Gwyneth, who has been present in the Utah courtroom since the trial began last Tuesday (21), testified on Friday.
Sanderson, 76, accuses Gwyneth of colliding with him and causing him lasting injuries and brain damage while they were both skiing a beginner's race up a Utah mountain. Sanderson also claims that the actress and her ski instructor skied away after the incident without providing medical care.
The actress filed a counter-suit against Sanderson in 2019, claiming he collided with her.
The two have been in a legal battle for seven years.
In about two hours of testimony on Friday, Gwyneth repeated her claim that Sanderson skied directly into her back and caused the collision while being questioned by Sanderson's attorney, Kristin A. VanOrman.
The actress said the collision happened on the first day of a trip to Deer Valley Resort where she was with her two children, then-boyfriend Falchuck, also with their two children.
She testified that two skis entered between her skis, forcing her legs apart and that she heard a "grunting noise" when she felt a body pressing down on her back before the two landed together.
Gwyneth said she didn't ask about Sanderson's condition after they collided, but claimed she stayed on the mountain "long enough for him to say he was fine" and get up.
Sanderson initially sued Paltrow for $3.1 million (Rs. court documents.
The actress is seeking $1 (R$5,224 in current value) in damages, plus attorney fees.
Prior to Gwyneth's testimony, a number of witnesses spoke, including Sanderon's daughters Polly Sanderson Grasham and Shae Sanderson Herath, and Sanderson's friends Mark Herath and Craig Ramon.
The jury also heard from several experts.
Source: CNN Brasil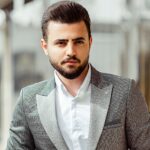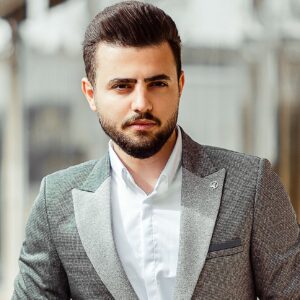 I'm Robert Neff, a professional writer and editor. I specialize in the entertainment section, providing up-to-date coverage on the latest developments in film, television and music. My work has been featured on World Stock Market and other prominent publications.