- Article Top Advertisement -
The balance of the government of the Prime Minister of New Zealand, Jacinda Ardern, was very positive on the international scene.
Leader of a small and distant country in the South Pacific Ocean, Ardern managed to give New Zealanders an unprecedented role in global geopolitics.
- Article Inline Advertisement 1-
Much of this is due to his charisma and the direct way in which he dialogues with people, regardless of the social status of his interlocutors.
Under his rule, New Zealand adopted a successful policy against the COVID-19 pandemic – especially in its early stages, when the country adopted a severe lockdown and closed its borders pending the vaccine that would save millions of lives.
It also brought the country together in March 2019, when a racist lunatic shocked the world by storming a mosque in the city of Christchurch, killing 51 people. The executions were broadcast by the criminal live on social media.
At the time, Ardern was clear in calling the perpetrator a "terrorist" and showing compassion for the entire community. She never referred to the criminal's name, to deny him the publicity he so sought.
The anti-trump policy
The prime minister also gained worldwide notoriety for being seen as an anti-Trump politician.
She was elected a few months into President Donald Trump's term in the United States. In a world that seemed to lean towards the right, with the adoption of conservative and exclusionary policies, Arden was seen as a world symbol of progressive social policies and inclusion.
In her second year in office, the prime minister set yet another positive example to the world by showing that women can perfectly reconcile high positions in important positions with motherhood.
She was only the second woman in recent history to give birth to a child as head of state – after Benazir Bhutto, Pakistan's former prime minister, who had a child in 1990.
Internally, Ardern has been criticized for vetoing the exploration of oil in the ocean, with the opposition calling the decision "economic vandalism". Once again, she showed that she placed her values ​​above economic profits.
For part of the electorate, she also failed to deliver on many of her campaign promises. Among them, the end of poverty among families with children.
Now, saying she is "exhausted" by the pressures of her position, the Prime Minister announces that she will no longer run for re-election.
Some will certainly consider this a gesture of weakness, by someone who knows he could lose the election.
This is a fact, but it also shows the detachment of a still young policy from staying in power at all costs.
Source: CNN Brasil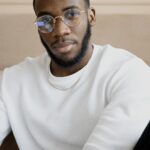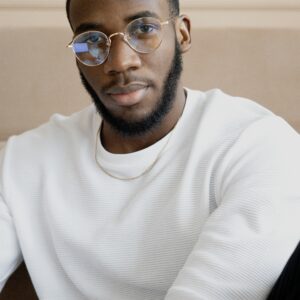 Bruce Belcher is a seasoned author with over 5 years of experience in world news. He writes for online news websites and provides in-depth analysis on the world stock market. Bruce is known for his insightful perspectives and commitment to keeping the public informed.
- Article Bottom Advertisement -