The island south of Cuba is not only the country of Usain Bolt, of the rastamans, of reggae. There Jamaica it is of course much more. Maybe today the most authentic Caribbean country from a cultural and natural point of view, despite the kilometers of five-star American hotels that occupy an important part of the coast. It is possible to avoid large hotels, and indeed it allows both to save money but also to have a true Caribbean experiencegetting to know Jamaicans better, their character, their riches and their miseries, to share emotions and be surprised.
How (and where) to get low cost
There are two international airports in Jamaica, a Montego Bay on the north coast ea Kingston, the capital, where it is possible to visit the country's museums – that of Bob Marley or the National Gallery, for example – and from where to start to discover the Blue Mountains, a true natural paradise. Experience like a true traveller, but the call of the north coast is hard to resist: Ocho Rios, Montego Bay and especially Negril at the western end of the island, they are decidedly touristy places but not for this reason approved and still remain enchanting. There 7 Mile Beach of Negril is so beautiful that it seems fake.
Prices? This winter from Italy there are direct flights operated by Neos round trip every Sunday from Malpensa to Montego Bay, with a technical stopover in the Dominican Republic where you don't even get off the plane. We leave Italy at 9 and arrive at 16.30, local time. Very long but comfortable. Every Friday, from 23 December, there is a second flight from Verona to Montego Bay: if you book a month in advance, the prices are around 580 euros return.
Where to sleep low cost
Premise: in Jamaica, and even less in Negril, there is no low season. That said, if you choose to stay in the apartment, Airbnb is a resource and you just need to pay a little attention to be on the safe side: you can actually find an excellent one-bedroom apartment even for less than 500 euros a week along the main road, the Norman Manley Blvd. Another low cost option, some small three-star hotels that are extremely characteristic, clean and cheap. The best example is it Skylark Beach Resort, a vaguely colonial three-storey building owned by an elegant Australian gentleman who moved to Jamaica with a private beach club: a 40 m2 double room on the first floor with a view of the internal tropical garden costs 100 euros per night while the same room with a small balcony and the sea view rises to 230. Don't be surprised if there is no TV: here foreign tourists prefer to watch their own channels directly from their laptops. There are several hotels similar to this one and in all of them there is no half board and breakfast is also excluded.
How and what to eat (even on the beach)
When on the morning of the first day a new friend invites you out to have a Jamaican breakfast, you must be aware of what is about to happen to you: you will end up in a colorful postcard wooden bar where on the menu you will find grilled and smoked jerk chicken (don't be horrified if the meat on the barbecue is covered with pieces of sheet metal collected on the street in defiance of any hygiene standard). And then again: goat And chicken curry, rice and beans, fried plantains and boiled plantainsa type of moist bread And local tubers. All delicious and all to eat because, «breakfast is the most important meal of the day!». It must be said that even at lunch and dinner the locals choose from exactly the same menu, with some incursions of fish and fresh vegetables. Eating out costs very little: a fish dinner is around 20 euros (but don't trust those yellow peppers they stuff everywhere). If you are craving western flavours, know that this is one of the few countries where there is none McDonald's (but on the other hand everyone loves KFC fried chicken…).
Beach life
Miles and miles of white sand, turquoise sea and palm trees bordered by beach bars. In Jamaica, however, there is the very civilized habit of allowing tourists to enter the beach, who can enjoy all the services free of charge, sunbeds, umbrellas, tents and so on. Just have breakfast, lunch or grab a drink at the bar. And with a few euros a day you can get by. In Negril, excursions on glass-bottomed boats are recommended to see the coral reef and to snorkel ($30 for an hour's tour), the ascent on foot Benta River and its waterfalls in the middle of the jungle (the accompanying guide is free but a tip at the customer's discretion is appreciated, the skin scrub made with local therapeutic mud costs $40 though) as well as visits to colonial villas and rum. There is also "bamboo rafting", the descent (extremely quiet) on the rivers on long wooden pirogues that were once used to transport bananas to be exported to the coast. How to move? There are different types of taxi services: those in white Japanese cars are the most touristy while Jamaicans prefer black cars with a black and white checkered stripe which are extremely cheap. In case, renting a medium-sized car costs 60 euros per day and a motorcycle 30 euros.
When to go
First thing to know: you can swim all year round. The best months for temperatures (and least rainy) are January, February, March, April, November and December. We went in December: if until a couple of years ago the first week of the month was the one with the least bookings, the current international success of the Reggae marathon (on the calendar the first Sunday of December) has filled the gap. Hundreds of runners and simple enthusiasts showed up at the start of the most important race on the island which runs on asphalt along the sea with a night start, to avoid the hottest hours: in the middle of winter here it is around 25 degrees.
Source: Vanity Fair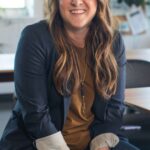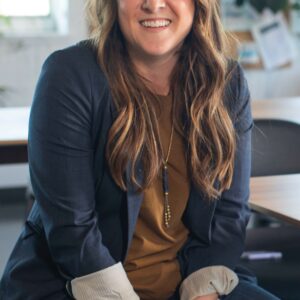 I'm Susan Karen, a professional writer and editor at World Stock Market. I specialize in Entertainment news, writing stories that keep readers informed on all the latest developments in the industry. With over five years of experience in creating engaging content and copywriting for various media outlets, I have grown to become an invaluable asset to any team.