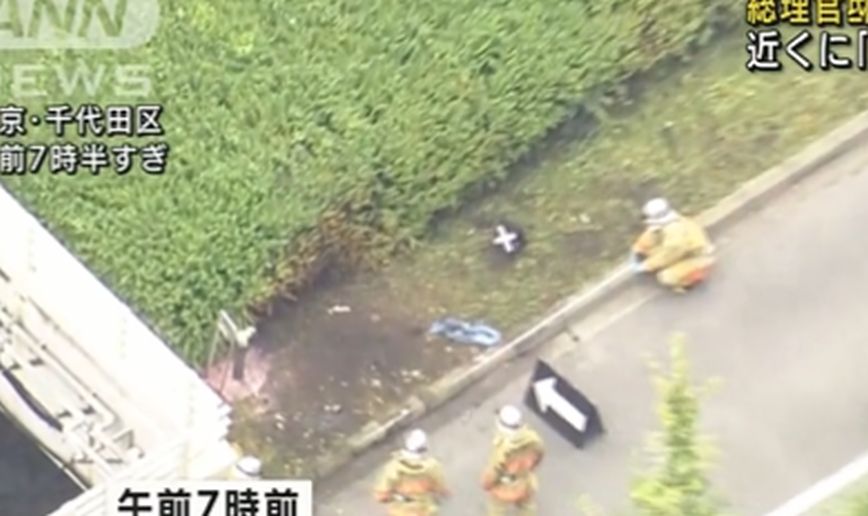 A man set himself on fire this morning in Tokyo near the office of Japanese Prime Minister Fumio Kishida and was taken to hospital unconscious, Japanese media reported. According to their information, the man carried out the awarded march in protest against the September 27 state funeral in Tokyo of assassinated former Prime Minister Shinzo Abe, a divisive issue in Japan.
A police officer who tried to put out the flames suffered burns.
When contacted by Agence France-Presse, police and the prime minister's office declined to comment.
According to the Asahi TV network, the man set himself on fire after telling police he was opposed to Shinzo Abe's state funeral. According to the Kyodo news agency, a letter of protest against the expensive ceremony was found a short distance away.
Iconic as well as controversial political form in Japan, ultra-nationalist former Prime Minister Shinzo Abe stepped down in 2020 for health reasons. He was killed by a gunman on July 8 while speaking at a campaign event in Nara (west).
The accused killer, Tetsuya Yamagani, 41, who was arrested after opening fire, said he killed him for personal reasons because he opposed the Unification Church, also known as the "Moon Sect", which was founded in the 1950s in South Korea, with which Shinzo Abe had, according to him, relations. According to the defendant, the sect, notorious for the aggressive way it collects money from believers, bankrupted his mother, as reported by international agencies and relayed by the Athens News Agency.
The man set himself on fire while Fumio Kishida was in New York, where he is addressing the UN General Assembly.
Japan's longest-serving former prime minister will be laid to rest on September 27 after a ceremony attended by 6,000 guests from Japan and abroad, especially heads of state and government.
Opposition to the state funeral is growing amid revelations about ties between members of Shinzo Abe's Liberal Democratic Party (LDP) and the religious sect. The ruling party admitted this month that almost half of its 379 MPs had some form of interaction with the Unification Church.
Polls show a majority of Japanese oppose the state funeral, and the issue is contributing to Mr Kishida's popularity plummeting. A poll published by the Mainici newspaper showed that he fell six points from August, to 29%, a percentage that analysts say will make it difficult to implement his program. Support for the FDP at the same time also fell by six points to 23%, according to the same poll.
Mr Kishida has repeatedly defended the decision to hold a state funeral, but most voters are unconvinced, seeing the ceremony as a waste of public money amid increasingly serious economic problems for citizens.
According to the latest government estimate, the cost of the ceremony will rise to 1.65 billion yen, or $12 million.

Source: News Beast