Today, a historic event took place – Blue Origin launched the New Shepard, which was attended by the founder of Blue Origin itself and the Internet giant Amazon, billionaire Jeff Bezos.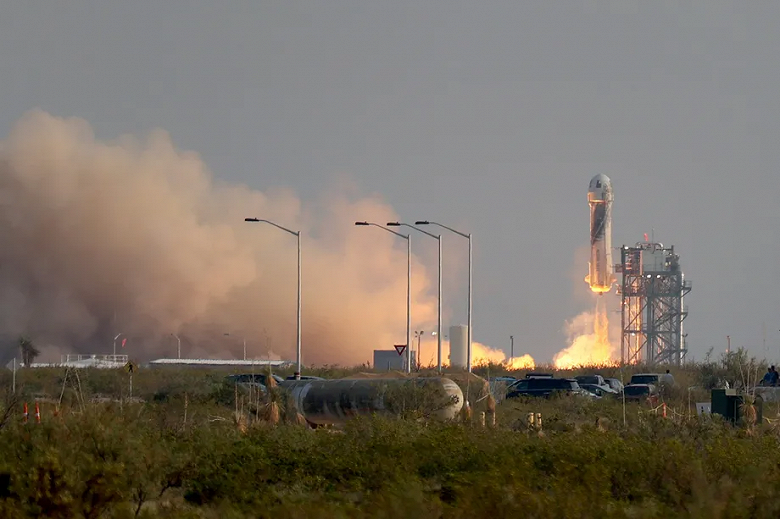 In addition to the richest man in the world, three more space tourists participated in the flight – Bezos' brother Mark, 82-year-old Wally Funk (professional aviator and NASA veteran) and 18-year-old Oliver Daman (student and son of a Dutch businessman). Wally Funk is the oldest astronaut, Oliver Daman is the youngest, and Jeff Bezos is the richest.
The reusable suborbital spacecraft New Shepard was launched from Launch Site One in Texas. This is New Shepard's sixteenth launch, but this is the first time a ship has been launched with passengers on board. The entire flight duration was about 10 minutes 28 seconds, several minutes of which passed in zero gravity.
The crew capsule reached a maximum altitude of 106 km at three times the speed of sound before parting with the launch vehicle. It is noted that passengers experienced a short-term feeling of weightlessness and were able to see the curvature of the Earth at the edge of its atmosphere.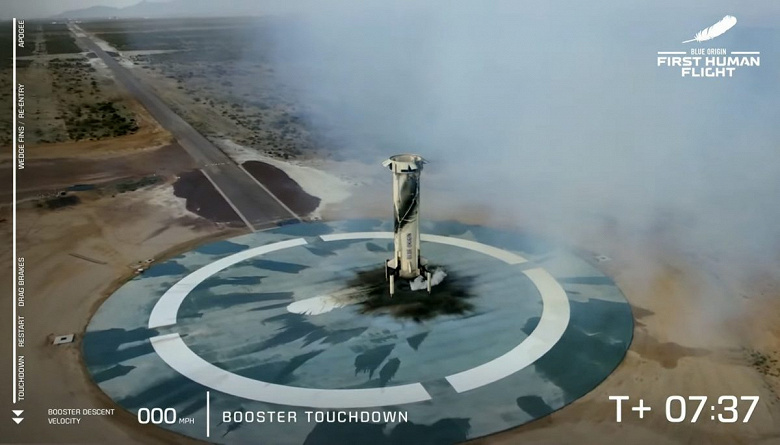 As a result, Jeff Bezos with the crew in the capsule successfully returned to Earth. The New Shepard launch vehicle landed vertically on a concrete pad five miles from the launch site. After landing, Bezos joked: "My main mission was accomplished – I didn't kick anyone." He also shared his impressions:
I was surprised at how easy it was to work in zero gravity … it was like swimming. "
New Shepard has risen above 100 km above sea level – at this height is the conditional boundary of space, recognized in most countries – the so-called Karman line. Interestingly, in the United States, the boundary of space is considered to be an altitude of 80 km. As a result, Jeff Bezos earned the status of an astronaut internationally.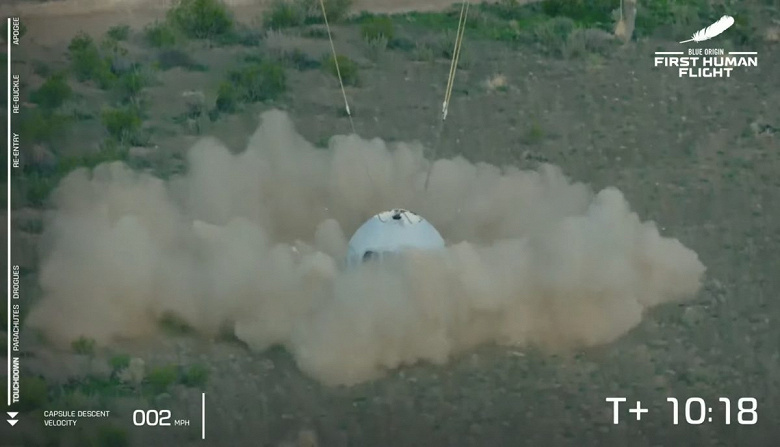 Bezos noted that launching into space has been his dream since childhood. He became the second billionaire to fly his own rocket into space after Virgin Galactic founder Richard Branson, who flew the SpaceShipTwo on July 11. However, Branson ascended to an altitude of about 80 km and did not overcome the conditional "space" boundary of 100 km.