Joe Biden has been polishing his speech for weeks, but the murderous assault on Capitol Hill has forced him to revamp it and start with a theme his recent predecessors had so far failed to develop: defending democracy . "It is the day of democracy," he said, just after taking the oath, explaining that just a few days ago, "violence sought to shake the very foundations of the Capitol." Without ever naming Donald Trump, he continued: "Today we celebrate the triumph not of a candidate but of a cause, the cause of democracy… and at this hour, my friends, democracy has it. carried away. Before calling for "confront and conquer" political extremism, white supremacy and domestic terrorism.
It wasn't just rhetoric. Thousands of armed soldiers were deployed around the Capitol as Joe Biden delivered his speech. On the esplanade in front of him, some 200,000 flags represented the Americans who had not been able to come and celebrate his inauguration because Washington had been placed under siege. The new president has been invested at the head of a terribly divided country, of which a considerable part of the population considers him an illegitimate president who has mounted a massive fraud operation to get himself elected. The most glaring symbol of this division was the absence of Donald Trump, the first outgoing president in 150 years to refuse to attend the inauguration of his successor.
"Restoring the soul of America and securing its future takes more than words," said Joe Biden. It requires the most elusive thing in a democracy: unity. "A theme that is dear to the new president and that he never stopped hammering throughout his campaign. He took up his unifying message, of appeasement, of conciliation … in contrast to Donald Trump's speech four years ago who had mentioned "the carnage of America" ​​and drawn up a rather dark vision of the country.
"By being united, we can do great things"
Joe Biden asked for a minute of silence for the victims of the Covid epidemic, while Donald Trump until the end avoided mentioning the 400,000 deaths it caused in the United States. The goal is to "bring America together, to unify its people, our nation, said Joe Biden, and I ask every American to join me in this cause… By being united, we can do great things." Certainly, this may seem in these days "a ridiculous fantasy", he admitted. But "without unity there is no peace, only bitterness and anger". "Politics does not have to be a fire that rages and destroys everything in its path," he continued before calling for rejecting a culture where facts are "manipulated" or even "created by all parts ".
Like any new White House tenant, he ended on an optimistic note. He will be "the president of all Americans" and will fight "as hard for those who did not vote for me as for those who did." "Together we will write an American story of hope, no fear, unity no division, light, no darkness …"
"No inauguration speech, however well written or delivered, can soothe this collective trauma", summarized the day before on CNN Jon Favreau, the author of Barack Obama's speeches. "But Joe Biden is someone who has kept faith and optimism despite having experienced more tragedies than anyone else, which uniquely positions him to call on the country to do the same. "Provided that Donald Trump accepts the democratic game. Abraham Lincoln at his first investiture in 1861 concluded by asking his fellow citizens to be friends, not enemies. A month later, the Civil War broke out.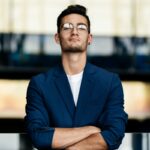 Donald-43Westbrook, a distinguished contributor at worldstockmarket, is celebrated for his exceptional prowess in article writing. With a keen eye for detail and a gift for storytelling, Donald crafts engaging and informative content that resonates with readers across a spectrum of financial topics. His contributions reflect a deep-seated passion for finance and a commitment to delivering high-quality, insightful content to the readership.