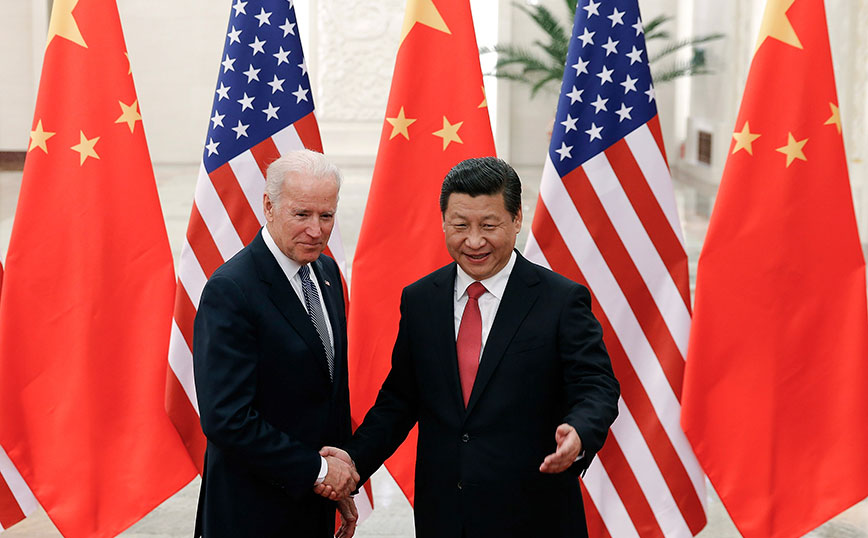 US President Joe Biden said he warned his Chinese counterpart Xi Jinping against the risk of a mass flight of investors if Beijing violates sanctions against Moscow over Russia's military invasion of Ukraine.
In an excerpt of an interview he gave to the CBS television network and was to be broadcast Sunday night, Mr. Biden said he explained to Mr. Xi during their telephone conversation that violating the sanctions would be a "huge mistake," clarifying however, that so far there is no indication that China is supporting the Russian war effort by supplying Moscow with armaments.
"I called President Xi not at all to threaten him, just to tell him (…) that if he thinks that the Americans and others will continue to invest in China if it violates the sanctions that have been imposed on Russia, I believe that he would commit colossal mistake," Mr. Biden said.
"At this time, there is no indication that they (the Chinese) have offered weapons or other things that Russia needs," the US president added.
Moreover, the occupant of the White House dismissed the idea that China's alliance with Russia means that the US is waging a new kind of cold war.
"I don't think this is a new or more complicated cold war," he said.
Source: News Beast