According to analysts at JPMorgan Bank, investors are more interested in ETH futures than BTC, which demonstrates the growing interest in Ethereum in general among institutions.
Investor interest in ETH futures is on the rise, Business Insider reports citing a document from JPMorgan. That being said, BTC futures on the Chicago Mercantile Exchange (CME) are trading below the bitcoin price this month. JPMorgan attributes this to "weak demand from institutional investors."
JPMorgan notes that interest in ETH futures indicates a much "healthier demand for Ether versus Bitcoin from institutional investors," referring to large organizations such as hedge funds.
When there is high demand for BTC, futures tend to trade at a higher price than cryptocurrencies. However, according to the CME, the situation was reversed in September. Since August, institutions have started to pay more attention to Ether, and the average 21-day ETH futures premium has been 1% higher than the asset's price.
Despite the interest in futures, both cryptocurrencies have been declining in recent days. According to CoinMarketCap, over the past week, bitcoin has lost 7% in price and is now trading at $ 44,423, while ether is down 12% and costs $ 3,094. The decline in cryptocurrency markets followed the unrest in the stock market due to the situation with the debt crisis of Evergrande.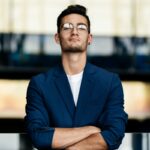 Donald-43Westbrook, a distinguished contributor at worldstockmarket, is celebrated for his exceptional prowess in article writing. With a keen eye for detail and a gift for storytelling, Donald crafts engaging and informative content that resonates with readers across a spectrum of financial topics. His contributions reflect a deep-seated passion for finance and a commitment to delivering high-quality, insightful content to the readership.