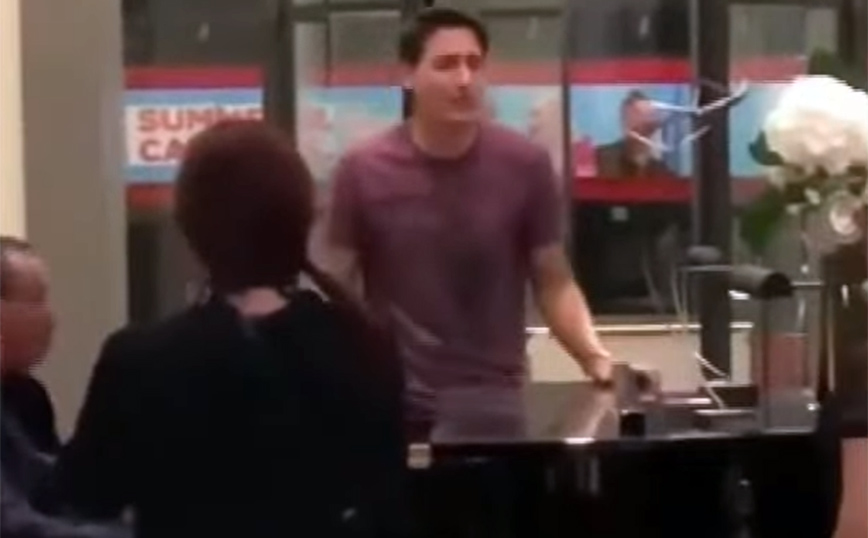 Reactions are caused by a video released showing the Prime Minister of Canada, Justin Trudeausinging Queen's Bohemian Rhapsody after a dinner two days before Queen Elizabeth's funeral.
Trudeau was singing the 1975 hit in the lobby of London's Corinthia Hotel, where suites cost at least £5,000, as the UK and Commonwealth were in mourning.
The 50-year-old Prime Minister of Canada was among those many political leaders who traveled to Britain to meet the new King Charles and attend Queen Elizabeth's funeral on Monday.
In a t-shirt and next to a piano, Trudeau sings Queen's Bohemian Rhapsody with other members of the official Canadian delegation in the lobby of the main hotel in London, specifically the lyrics: "Easy come, easy go. Little high, little low".
At the piano was one of Quebec's best-known musicians, Gregory Charles.
Following the backlash, a spokesman for Justin Trudeau said in a statement that "after dinner on Saturday, the Prime Minister attended a small gathering with members of the Canadian delegation who had gathered to commemorate Her Majesty's life.
Gregory Charles, a well-known musician from Quebec, played the piano in the hotel lobby with some of the members of the Canadian delegation starting the song and the Prime Minister joining in."
"In the previous ten days the prime minister had taken part in several events to express his respect to the Queen and today (i.e. yesterday Monday 19/09) the entire Canadian delegation took part in the funeral of Queen Elizabeth", he added.
Source: News Beast