North Korean leader Kim Jong-un continued his days-long trip to Russia on Friday, visiting an aircraft factory in the eastern city of Komsomolsk-on-Amur, according to Russian state media, after the Both sides said military cooperation was a possibility.
The facility is the country's largest aviation factory and builds and develops warplanes for the Ministry of Defense, including the Su-35S and Su-57 fighter jets, state media TASS reported. Kim's late father, Kim Jong Il, also visited the factory in 2002.
Images showed Kim and his delegation at the Yuri Gagarin Komsomolsk-on-Amur (KnAAZ) Aircraft Factory, named after the famous Russian cosmonaut, and seeing the inside of a fighter jet, according to Russian state media RIA Novosti.
See also: What does the meeting between Putin and Kim Jong-Un in Russia mean?
Accompanying Kim on the trip were the city's mayor, Alexander Zhornik, and the governor of the Khabarovsk region, Mikhail Degtyarev.
The North Korean leader is also expected to travel to the port city of Vladivostok, where he will see the military capabilities of the Russian Pacific Fleet, Russian President Vladimir Putin told state news agency Russia 1.
The visit to key sites in the Russian Far East region came after Putin said Russia was considering discussing some military cooperation with North Korea, following a meeting in which Kim appeared to support Moscow's war against Ukraine.
Wednesday's five-hour meeting at the Vostochny Cosmodrome signaled closer relations between the two countries, which both face international isolation – Moscow over its invasion of Ukraine and Pyongyang over its nuclear weapons and ballistic missile program.
The Kremlin said on Thursday that Putin had accepted Kim's invitation to visit North Korea and that Russian Foreign Minister Sergey Lavrov would also visit the country in October, according to spokesman Dmitry Peskov.
Asked whether the two leaders discussed military and technical cooperation during the talks, Peskov said it was a "sensitive sphere of cooperation" and reiterated Moscow's commitment to further developing ties with Pyongyang.
Efforts to demonstrate this closer relationship were on full display during the meeting. Putin presented Kim with a spacesuit glove that went into space and a high-quality carbine – a type of rifle – made domestically while Kim also gave Putin a carbine made by North Korean artisans, according to Peskov.
At a state banquet with Putin on Wednesday, Kim promised to establish "a new era of 100-year friendship" between the two countries.
In the weeks leading up to the meeting, U.S. officials warned that Russia and North Korea were "actively advancing" a potential arms deal that could see Pyongyang supply arms for Moscow to use in the war against Ukraine in exchange for technology. of ballistic missiles.
Putin was asked if he discussed military-technical cooperation with Kim during the leaders' meeting. In response, Putin acknowledged that there were certain restrictions in place, saying that Moscow fully complied with them. But he also said there are areas open for discussion and consideration, suggesting potential points of cooperation.
Kim said before a toast at the state dinner with Putin that he is "certain that the Russian people and their military will emerge victorious in the fight to punish the forces of evil that ambitiously seek hegemony and expansion."
Without naming Ukraine, Kim said "the Russian military and its people will inherit the brilliant tradition of victory" and demonstrate their reputation on the front lines of the "military operation," the euphemistic phrase Moscow uses to describe its illegal invasion. from Ukraine.
"I will always stand by Russia," Kim said, praising Moscow for "standing up against hegemonic forces" to defend its sovereignty and security, a veiled reference to the United States and the West.
In return, Putin signaled a willingness to help North Korea develop its space and satellite program.
On Thursday, a Ukrainian presidential adviser called the talks "a manifestation of incapacity" and said Ukraine was "taking the actions of Moscow and Pyongyang very seriously and making its own calculations."
"Moscow's need to beg for help from North Korea is certainly a laughing matter, a manifestation of Russia's incapacity and a verdict on Putin's 23-year policy," said Mykhailo Podolyak, advisor to the Head of the Ukrainian Presidential Office in X, formerly Twitter.
Ukraine's Defense Intelligence said on Wednesday that military cooperation between Russia and North Korea was not new.
Russian requests for artillery and MLRS (Multiple Launch Rocket Systems) projectiles are already known to Ukrainian authorities, Defense Intelligence representative Andrii Yusov said in an interview with Ukrainian state media.
"We cannot neglect this. This is an important factor that will unfortunately be felt on the battlefield, but it is nothing new in this situation. This is a scenario, the reaction that Ukraine is working towards," Yusov was quoted as saying.
When asked at a briefing whether North Korean rockets were being supplied to Moscow, an official from the South Korean presidential office said: "We have long confirmed that weapons supplied by North Korea were used by Russia in the field of battle of Ukraine."
The Biden administration believes North Korea delivered infantry rockets and missiles for use in Ukraine by the Russian Wagner mercenary force last year.
Meanwhile, the national security advisers of the United States, South Korea and Japan on Thursday issued a joint warning about possible violations of international sanctions by North Korea and Russia.
According to a statement released by South Korea's presidential office, the three nations said there would be "clear consequences" if any of the countries violated their obligations under United Nations Security Council resolutions and sanctions, particularly those related with the arms and military trade. cooperation.
"All three countries expressed grave concerns about discussions between the two leaders, which included topics related to military cooperation, including the development of intercontinental ballistic missiles (ICBMs), despite repeated warnings from the international community," the statement said.
(Gawon Bae, from CNN Yoonjung Seo, Jake Kwon and Yulia Kesaieva contributed reporting)
Source: CNN Brasil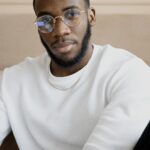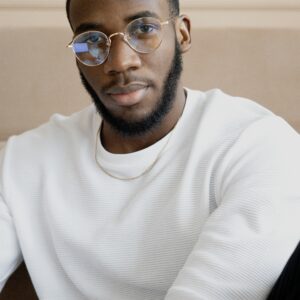 Bruce Belcher is a seasoned author with over 5 years of experience in world news. He writes for online news websites and provides in-depth analysis on the world stock market. Bruce is known for his insightful perspectives and commitment to keeping the public informed.