Essencore, which owns the Klevv brand, has introduced the first line of Klevv portable solid state drives. It includes the Klevv R1 and Klevv S1 models. According to the manufacturer, "with incredible performance and stylish design," these SSDs are suitable for active users who need to transfer large amounts of data between PCs, Macs and mobile devices as quickly as possible.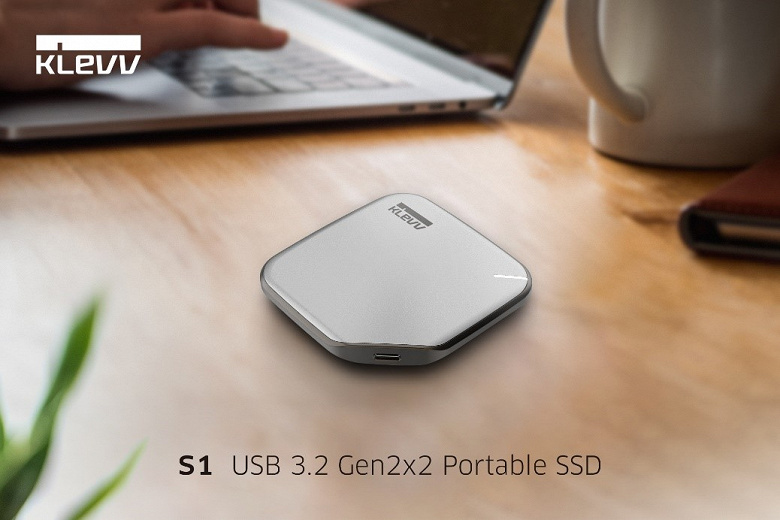 The Klevv S1 SSD is equipped with an aluminum heatsink that provides the cooling needed to maintain consistent speed even in harsh conditions. The drive is equipped with a USB 3.2 Gen 2×2 interface, which allows transferring data up to 2000MB / s. The drive is available in 1 TB and 2 TB sizes. It is equipped with a USB Type-C cable and a USB Type-A adapter.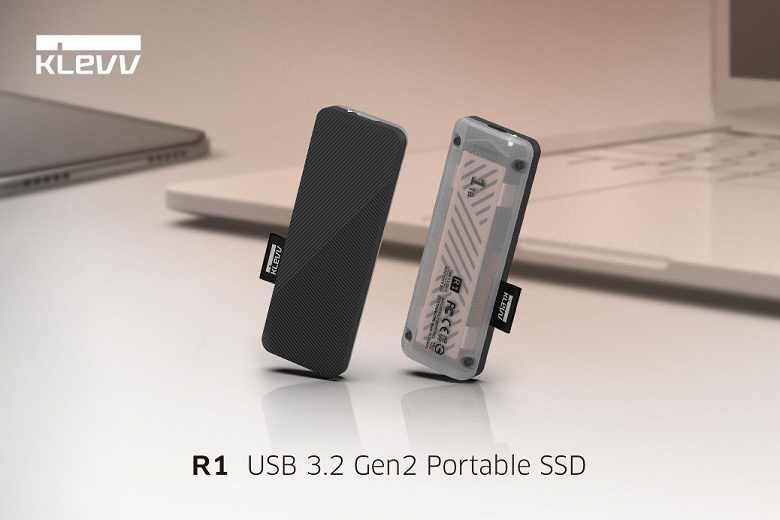 An interesting feature of the more compact Klevv R1 is the case with a black upper half and a translucent lower half. Inside the case is an SSD with a copper heatsink. This USB 3.2 Gen 2 drive offers read / write speeds up to 1000MB / s. Like the Klevv S1, it is equipped with a USB Type-C connector. The kit includes two cables. One has USB Type-C connectors on both ends, while the other has USB Type-C and USB Type-A connectors. The Klevv R1 solid state drive is available in 500GB and 1TB sizes. With dimensions of 107 x 48 x 12.1 mm, it weighs 66.5 g.
The R1 solid state drive is already on sale, and the S1 is slated for release this quarter.