- Article Top Advertisement -
KnownCalls is a new, completely free application for fighting unwanted calls, developed for the Android platform.
- Article Inline Advertisement 1-
The key feature of the application is the complete security of your personal data: the application does not collect, store, exchange or transfer your data and contacts in any way, and does not work with external databases. All work takes place entirely on your device with your phone book. Internet access is not required.
How the KnownCalls app works is simple: The application rejects all calls from numbers not in the contact list on your device.
This will not only save you the time you previously spent answering an unknown number, but also make your number an unattractive target for bulk calls, which sets the app apart from solutions that simply don't show spam calls.
BENEFITS KnownCalls
Ability to block calls not from Contacts or not from Favorites.
Security of personal data: the application does not collect or send your personal data.
It does not require an Internet connection to work.
There are no ads at all.
Completely free.
Easy 1-click setup.
Wide support for Android devices of various models.
Tired of annoying advertising calls from call centers, medical centers, survey services that waste your time? Are you afraid that scammers will get to your relatives? With the KnownCalls app, you can finally breathe freely and enjoy the silence without the risk of missing an important call!
Like KnownCalls? Recommend our application to your friends — give your loved ones freedom from unwanted calls!
HOW IT WORKS
Download KnownCalls call blocker app from Google Play or our website and install it on your Android device.
In one click, turn on the desired call blocking function.
Ready! Now calls from numbers not in your phone book will be automatically dropped without distracting you from business and without wasting a second of your time.
SAFETY FOR ALL
The KnownCalls app is a call blocker perfect for people of all ages and professions:
Parental Control: Protect your child by preventing unknown numbers from calling and texting their phone.
Celebrities: stop the flow of calls from strangers, while not missing important calls.
Businessmen: Let the KnownCalls app automatically reject unwanted calls without filtering out important contacts.
Protecting the Elderly: Protect elderly relatives from the threat of scams by blocking calls from unknown numbers.
WHY CHOOSE KNOWNCALLS?
KnownCalls is a unique combination of effective unwanted call blocking, simplicity and accessibility of the application, without ads, unnecessary permissions and requirements. The application is completely free, works without an Internet connection, and does not collect, copy or transfer any data from your device.
This application is for public figures, politicians, businessmen – all those whose numbers are often in the public domain.
KnownCalls is also a great tool [B]parental control[/B] and to protect the elderly: install an application on the child's phone so that strangers who are not on the contact list cannot call him, but calls from relatives, teachers and classmates can be successfully received.
Accumulative effect: Another advantage of the KnownCalls app is that it drops calls instead of sending them to the background. Thus, call centers and other spammers will soon delete your number from their databases.
Don't leave your security for tomorrow – try the free KnownCalls app now!
Source: Trash Box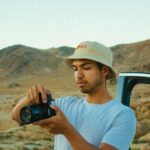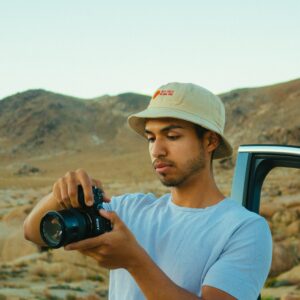 Charles Grill is a tech-savvy writer with over 3 years of experience in the field. He writes on a variety of technology-related topics and has a strong focus on the latest advancements in the industry. He is connected with several online news websites and is currently contributing to a technology-focused platform.
- Article Bottom Advertisement -