The Emirati Minister of Industry and High Technology Dr. Sultan Al Jaber, head of the business delegation of 60 people, is received today in Athens by the Deputy Minister of Foreign Affairs for Economic Diplomacy and Extroversion, Costas Frangogiannis, and the Secretary General, Giannis Smyrlis. Leaders from the 5 largest investment funds in the country and 20 major companies from the United Arab Emirates for two days will have contacts with government officials and B2B meetings with Greek companies.
After the arrival of the Emirati mission, the Minister of Industry and High Technology Dr. Sultan Al Jaber will have a meeting at the Maximos Palace with Prime Minister Kyriakos Mitsotakis and then at the Foreign Ministry with Nikos Dendias. The other members of the mission will be hosted at the hotel Great Britain, where a two-day Greek-Emirati forum and B2B contacts planned with Greek companies will be held by Enterprise Greece, under the coordination of the General Secretariat for International Economic Relations and Extroversion.
The inauguration of the forum will be held jointly by Costas Frangogiannis and Dr. Sultan Al Jaber immediately after the bilateral contact they will have. The forum was organized on the initiative of the Emirati side and in particular of the Abu Dhabi State Investment Fund: ADQ, demonstrating the great interest of the UAE in strengthening and deepening economic and business relations with Greece.
Of particular importance are the 20 Emirati companies involved in tourism, energy, agriculture, health and pharmaceuticals, transport and infrastructure, and waste management. Examples include Emirates Telecommunications Corporation- Etisalat, Abu Dhabi Investment Authority – ADIA, International Petroleum Investment Company – IPIC, Eagle Hills Properties LLC, Abu Dhabi National Energy Company- TAQA, Dubai Holding Group, Al Dahra Agricultural Company, Fly Emirates.
As part of the work of the first day, today, important energy investment projects in Greece will be presented to the Emirati Investment Funds and business groups, organized in 5 thematic units: solar, wind energy and storage, hydrogen, extraction and production, gas supply , FSRU and electrical interfaces.
It is worth noting that the business mission is coordinated by the state-owned industrial and investment group Abu Dhabi ADQ, with which the Hellenic Development Bank and the Hellenic Development Investment Bank (EATE) signed, in May 2022, a Framework Agreement for the realization of 4 billion euros in Greece. During the visit, the first "Steering Committee" of the above agreement will be convened.
Equally important is the renewal, also in May 2022, of the Memorandum of Cooperation of EATE with the state investment fund MUBADALA, for making joint investments in start-ups and innovative Small and Medium Enterprises.
UAE FDI in Greece
The total UAE Foreign Direct Investment (FDI) in Greece amounts to 207 million euros, of which 47 million euros in 2021.
Regarding the investments made in Greece, here are some examples:
MUBADALA is active in investment – in collaboration with the American fund Amerra Capital – in the field of fish farming, as the ANDROMEDA group, in which it participates, acquired in 2018, the majority shareholding in NIREA and SELONDA. In 2020, in collaboration with Temes of the Konstantakopoulos Group, through a subsidiary called Eagle Hills, it was decided a joint investment of 500 million euros for the construction of a complex of hotel units, golf courses, houses in Messinia, covering an area of ​​1,800 acres).
The state-owned company Abu Dhabi Al Dahra Agriculture acquired 20% of "Loulis Mills".
Sheikh Tahnoun bin Zayed Al Nahyan (ADQ and International Holding Company / IHC) has invested in real estate for tourism (5-storey building on Dionysiou Areopagitou / Makrigianni and Ermioni Club Hotel in Porto Heli). He is privately invested in olive groves in Peloponnese, Crete, Central Greece, as well as an olive oil standardization unit.
The Emirati private equity firm AGC participates in Asteras Vouliagmenis (previously this participation, amounting to 400 million euros, belonged to the Abu Dhabi State Investment Fund – ADIA).
Monterock International operates in Mykonos in the catering sector (Coya, Nammos, Nusr-Et) and the hotel sector (N Hotel) and in Santorini in the catering sector (Nobu). It also develops the One & Only and Aman hotel complexes in Kalafatis and Karabetis of Mykonos respectively. This investment is estimated to exceed 200 million euros.
Interest of Funds, groups and companies from UAE for investments in Greece
In May 2022, a strategic investment cooperation agreement was signed between the Hellenic Development Bank, the Hellenic Development Investment Bank and the Abu Dhabi State Industrial and Investment Group ADQ for investments of 4 billion euros in Greece. The Greek side has appointed members of the Steering Committee, which will set the guidelines for the selection of investments.
ADNOC (Abu Dhabi National Oil Company) and Motor Oil have signed a strategic framework agreement to explore opportunities for LNG supply in Greece, including the future offshore LNG storage facility and the FSRU plant at Dioriga Gas Dioriga gas.
In December 2019, the Emirati-Finnish consortium Masdar Taaleri Generation Doo – MTG, signed a Memorandum of Understanding with PPC Renewables SA for the development of green energy projects of at least 300MW (wind & photovoltaic projects). Pursuant to this Memorandum, in May 2021, an agreement was signed with the consortium of Greek business groups Konstantakopoulos (Kyoto) and Vasilakis (Autohellas) for the creation of a solar power plant in Viotia with a capacity of 65 MW (May 2021).
Masdar is also considering developing RES in Greek islands, as well as offshore wind farms (in collaboration with Motor Oil). Its interest is intense for photovoltaic, wind energy from offshore units and possibly combined production of green hydrogen, desalination units that will be supplied by RES, energy storage, participation in investment programs in de-ligation areas in Greece. For this reason, the General Manager of Business Activities had made a series of contacts in Greece, in November 2021.
ELITE AGRO is interested in investment / commercial collaborations with internationally networked Greek companies, of the order of 10 million euros and more, in the field of primary production, food and pharmaceutical hemp.
Sheikh Tahnoun bin Zayed Al Nahyan is interested in investing in the energy sector in the Meliti area (Florina).
Source: AMPE
Source: Capital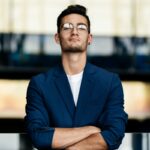 Donald-43Westbrook, a distinguished contributor at worldstockmarket, is celebrated for his exceptional prowess in article writing. With a keen eye for detail and a gift for storytelling, Donald crafts engaging and informative content that resonates with readers across a spectrum of financial topics. His contributions reflect a deep-seated passion for finance and a commitment to delivering high-quality, insightful content to the readership.