At the heart of a complaint published by Veja magazine this Friday (26) against the judge responsible for Lava Jato in Rio de Janeiro, Marcelo Bretas, lawyer Nythalmar Dias Filho told the CNN that the magistrate is a "victim of the methods of Operation Lava Jato".
The lawyer – who signed an award-winning collaboration agreement with the Attorney General's Office in 2021 – would, according to the report, be the intermediary of a scheme to sell sentences led by Bretas.
The judge has been away from the judiciary for almost three months by decision of the National Council of Justice (CNJ), after the analysis of three disciplinary procedures that point to his misconduct in the conduct of Lava Jato processes in Rio. He denies all accusations.
"The accusation would be comical if it were not tragic. I hope Lava Jato understands, this time, that criminal law is a science. And that anyone who does not agree with their methods is not wrong," he told the CNN lawyer Nythalmar.
When contacted by the report, Bretas preferred not to respond.
According to a report by Veja, Bretas was accused by a person convicted of corruption in Lava Jato of leading an alleged criminal scheme to sell sentences, with the intermediation of Nythalmar.
A CNN confirmed that there is a document registered in a notary in 2021 in which the former president of the Department of Road Transport (Detro-RJ) Rogério Onofre says he was wanted by the lawyer Nythalmar to negotiate his freedom. The release would cost BRL 8 million, and would be divided between the judge and the lawyer.
Both deny the scheme. Nythalmar claims to have been Onofre's lawyer and says that "a convict tries to use his blood to wash away his sins". Bretas informed that, at the time the document was signed, Onofre had already been convicted for him.
Complaint at the Brazilian Bar Association
The charge denunciation of R$ 8 million reached the Brazilian Bar Association (OAB), in yet another lawsuit filed by lawyers trying to revoke Nythalmar's registration.
In his award-winning collaboration, he presented an audio recorded by him in 2017 in which the former judge would demonstrate to combine sentences with the lawyer and paths for investigation with the Lava Jato prosecutors.
The denunciation demonstrates, according to the CNN which Bretas combined versions and theses to keep operations related to Lava Jato under his control since 2017.
In recent years, Bretas has arrested, among others, former President Michel Temer (MDB) and former governor of Rio Sérgio Cabral.
In a post on his Instagram this Friday (26), judge Marcelo Bretas criticized the report by Veja magazine.
"The article says that a convicted defendant made a declaration in a notary, in a public deed, on 08/2021, saying that a lawyer [Nythalmar] asked him for money and that money would also be for me. Detail, I signed the conviction of this defendant on 06/2021 ".
The removed judge also asks: "Is everything worth against Lava Jato?" condemned? Well, I answer, the same applies to the declaration of a lying and criminal lawyer in a fake award-winning delation, if it exists. As I always say, lying doesn't last long. The truth always prevails", says Bretas.
A CNN sought judge Marcelo Bretas to comment on the statements, but he did not respond. In a note, the Federal Justice of Rio informed that "Dr. Marcelo Bretas prefers not to comment on the matter".
Source: CNN Brasil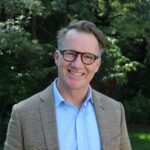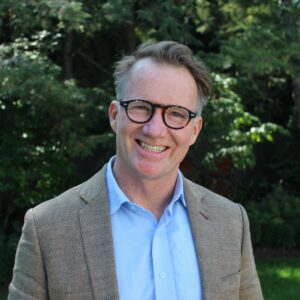 I'm James Harper, a highly experienced and accomplished news writer for World Stock Market. I have been writing in the Politics section of the website for over five years, providing readers with up-to-date and insightful information about current events in politics. My work is widely read and respected by many industry professionals as well as laymen.