At the end of 2022, you must have come across news about the length of queues for visa renewal. But are they even real? After the pandemic, the US consulate's agenda for visa renewals really almost collapsed.
With few dates and long deadlines, many people had to postpone trips to the U.S , as they did not get a date to renew the visa. That's why we've separated tips and step-by-step instructions for you to optimize the renewal of your document and not miss a good opportunity to visit the American cities of your dreams.
To begin with, the advantage is that for renewal, you do not need to do an interview if your visa is within the deadline, that is, if it has expired for less than 48 months you will only need to set a date to hand in your documents at the Visa Applicant Service Center (CASV).
Currently, the city with the fewest dates in the CASV is São Paulo, with availability only for 2024. However, many people comment on social networks that it is possible to get slots and unlock new dates in the consulates' agendas, for that, it is necessary to always be updating the site. This is due to bookings being modified or canceled by other requesters, so it's important to keep an eye on the calendar.
It is essential to point out that the US visa renewal applicant must also pay the consular fee again, even if it was already paid when applying for the visa for the first time.
In addition, the renewal can only be made in the same category as your previous visa. For example, if you have a tourist (B2) visa, you must apply for a tourist (B2) visa renewal.
Category transfer is something that can be done, but it is a completely different process and can only be done once the applicant is already in the United States. However, there are cases and cases. For work visas, for example, the applicant does not need to be in American lands, but will need to apply for a new visa, unlike renewal.
Below you will find information and the essential step-by-step process for renewing your visa, if applicable.
To renew, always have your passport handy, as you will need the information to complete the forms and schedule your document delivery date.
Before applying for renewal of your visa, you need to assess whether your passport is eligible for it. To qualify for a renewal, you must meet the following conditions:
Be a Brazilian citizen or permanent resident in Brazil;

Have a US visa valid or expired for less than 48 months;

Your previous visa has not been lost, stolen, canceled or revoked;

Have not had your last visa application refused;

Never have been arrested or convicted of a crime;

Never have been deported or denied entry to the United States.
If you meet all the above requirements, you can start your process. See how to renew your US visa:
Completing the US Visa Application Form (DS-160)
The first thing you need to do to renew your US visa is to complete The form on the Embassy website, online. This form is called DS-160 and needs to be completed in English.
It is on this page that you will inform the place where the visa process will be carried out, and with that an identification number and a security answer will be generated that you will be able to choose. This information should be stored securely as you will need it later.
After completing the DS-160, you must print the confirmation page with the barcode.
Fee payment and scheduling at CASV
With the DS-160 in hand, you will have to separate some documents to take with you on the day of the CASV. Are they:
Valid passport;

Previous passport with visa (if any);

DS-160 confirmation page with barcode;

Appointment confirmation page in CASV;

Photo 5X7cm or 5X5cm with white background (

see more photo requirements

).
After gathering the documents, you must go to the CASV on the date and city previously scheduled and pay the fee of US$ 160, in the case of a tourist visa.
After performing all the previous steps, you will be able to choose whether you want to pick up your visa at CASV or have it delivered to your home, for an additional fee. It is still possible to track your request in this linkclicking on "Check My Visa Application Status".
Some extra tips:
Travelers who applied for the previous visa when they were minors must attend the Consulate for the interview

To exempt yourself from visiting the CASV, you must have taken fingerprints on the last occasion you were at the Consulate

To find more date options, it is always recommended to enter the consulate's website several times a day. Schedules that have been canceled are released daily and new appointments are also made available

For urgent cases, it is always a good option to look for dates in CASVs in other cities
With all these tips, you can already plan your trip to the United States in 2023 or 2024. According to Anac, the recovery of the travel segment should only happen next year. Therefore, it is quite possible that airlines will bet on good promotions throughout 2023.
It is worth anticipating the renewal of your visa and treating this step as a priority when choosing your next destination.
And if you still haven't decided on your next vacation in the United States, here are some unmissable suggestions:
The advantages of staying in hotels within the Universal Studios complex in Orlando

10 rooftops to visit in Chicago, in the United States

Tips for the best restaurants in Miami

Winter season in the USA: ski resorts unite extreme sports and coziness amid the snow

Disney: all the news coming in the coming years

The most popular restaurants in New York City
Source: CNN Brasil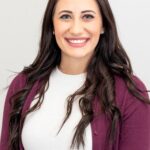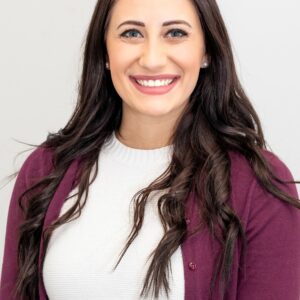 Johanna Foster is an expert opinion writer with over 7 years of experience. She has a reputation for delivering insightful and thought-provoking articles on a variety of subjects. Her work can be found on some of the top online news websites, and she is currently lending her voice to the world stock market.