Despite the fact that it is a weekday, 50-year-old Walid Saar, who works at the Ministry of Finance, is not at work and has not been since June.
"The public sector will end if we continue like this," he declares.
Like thousands of other civil servants in Lebanon, Saar has been on strike for two months due to the collapse of wages caused by the country's economic crisis, one of the world's worst in modern history.
The paralysis of the public sector is spreading: this week judges went on strike, soldiers are forced to find second jobs to survive and government offices have run out of basic office supplies and there is no electricity.
Government infrastructure, already plagued by reckless waste, corruption and quick but ineffective solutions to problems, has reached the point of collapse.
"We are in a state of collapse," said Lamia Mubayeb of the Lebanese Basil Fuleihan Institute of Economics, a finance ministry think tank.
The parliament has run out of fuel, so the generator that powered the elevator has been rendered useless. Those who buy a new car receive a handwritten document from the Ministry of Transport instead of the normal registration, as there are shortages of papers.
Commanders in the Lebanese army are quietly allowing soldiers to have second jobs—which are officially prohibited—as their wages have plummeted.
The average salary of a civil servant has dropped from $1,000 to less than $50 and, given the daily drop in the exchange rate of the Lebanese pound against the dollar, is constantly losing value.
This prompted tens of thousands of civil servants – working in ministries, schools, universities, local government, courts and even the state news agency – to go on strike.
This week 350 judges will not attend court hearings demanding pay increases.
"Judges are hungry," comments Faisal Maki, founder of the Lebanese Judges Association.
Mackie points out that the Justice Department has long been underfunded, so for years judges have been forced to pay for paper and ink for printers themselves.
"Now I can't do it because that means I won't be able to eat. We're definitely talking about a failed state," he emphasizes.
"Primitive Lives"
The government is trying to deal with the situation with temporary means. He agreed to increase benefits for two months and provide social assistance to most civil servants, effectively doubling their pay.
But with food prices rising more than tenfold and service providers demanding payments in dollars, the government's move did not satisfy Lebanon's roughly 150,000 civil servants.
"No civil servant can buy a kilo of meat or chicken, except maybe once a month. Our lives have become primitive and we buy only the necessities," Saar complains.
Nawal Nasr, head of the civil servants union, says they are asking for a fivefold increase in their salary and help to deal with rising education and health costs.
Meanwhile government revenues are collapsing as tax collections have been suspended for two months as civil servants strike.
Prime Minister Najib Mikati said it was "not possible" to meet all the workers' demands as it would "cause a wider collapse". The wage increases should be made "as part of a broader fiscal stabilization plan," he explained.
"Who will be left behind?"
However, the political parties have not reached an agreement on this plan. Already the most skilled workers are leaving Lebanon. Almost six out of 10 civil servants are either leaving the country or planning to leave. This is a number that has not been recorded since the 1975-1990 civil war, according to Mumbagent.
"These are not numbers, these are the best people in Lebanon (…) The people we need to rebuild, to implement any restructuring plan," he adds.
Saar, who holds a doctorate and heads a tax service at the finance ministry, says he is disheartened and wants to leave Lebanon.
The civil servant union to which he belongs has lost almost half its members and recently the representative of civil aviation workers left the country for good.
"In previous years, they overturned all our efforts," Saar complains as he recalls efforts to advance government digitization, which have now collapsed due to the crisis.
"Who will be left behind?", he wonders.
Source: AMPE
Source: Capital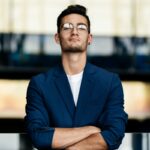 Donald-43Westbrook, a distinguished contributor at worldstockmarket, is celebrated for his exceptional prowess in article writing. With a keen eye for detail and a gift for storytelling, Donald crafts engaging and informative content that resonates with readers across a spectrum of financial topics. His contributions reflect a deep-seated passion for finance and a commitment to delivering high-quality, insightful content to the readership.