The psychologist and psychotherapist Stephanie Andreoli, top the charts with a new book, Perfect or happyevery week he replies on Instagram to his almost 300,000 followers in the section called #Tuesday of words.
But are words that important? "They are essential. They represent the conventional language that contains our thoughts and therefore it is as if they were the bottle in which we put the message. Sometimes they are a little small to make us fit what we want to say and we have to be satisfied, sometimes they don't allow us to understand each other as we would like and we end up misunderstanding each other. The matter becomes even more delicate if we talk about social media, where words can hurt, have a strong impact and produce reactions of psychological discomfort, especially if we consider fragile subjects such as the very young or older people, but at that moment vulnerable for personal reasons". . Conversely, do the right words heal? "Absolutely yes. After all, I really do talk therapy. And Dove's goal of rewriting beauty goes precisely in the direction of those who have intuited that the careful choice of words is a gift that we give to ourselves and to others».
Moreover, the search Where Body Love 2023, conducted on 1,200 web users between the ages of 20 and 50, speaks of a disproportionate number of people targeted for problems related to body imperfections. Why are social media such a favorable tool for spreading hate and malicious words? «For two orders of reasons. First of all, social networks are an almost infinite stage and cannot be compared with a classroom, a school or a town square. In the virtual there is an enormous quantity of opinions and judgments which multiplies the resonance of the misuse of words. Secondly, social networks deeply remove responsibility. Most people online use fake profiles and in any case feel in a position to behave with impunity. On the other hand, the time is ripe to make culture about the fact that behaving badly on social media and pointing out the defects of others can have a negative impact on the mental health of the people who are affected by it".
62% of the interviewees (especially women and very young people) were insulted for problems related to the skin, the so-called skinshaming. But what is our relationship with the skin? "It's a very deep relationship. The French psychoanalyst Didier Anzieu has theorized the skin ego, because our actual envelope is what we show about ourselves. Skin doesn't lie, tells how we are through our redness, the rashes, the reactions of the epidermis. During puberty, then, the skin tells us that we are changing. And it's a point of vulnerability, because it also says what we sometimes don't want to say. We don't fully control how it looks and how much it communicates and conveys our emotions. It is a border, which protects us and exposes us at the same time. In attacking the other's skin, therefore, one is carrying out a subtle operation of attacking the other's self».
This is why it can be so painful to experience verbal aggression like this. Can taking care of the body help? "The very act of caring itself is a cornerstone of our lives. We're putting it back at the center. We are trying to remove the stigma of superficiality or frivolity from body care rituals, we are reuniting our inside and our outside because in fact we are a single system. We must take into account how we appear to others. The new generations are extremely aware of this and are trying to convey to everyone a message on the centrality of self-care in order to restart from the quality of life, beyond success, efficiency and quantity. It is no longer how much weight, how beautiful I am if I dress up with things of value that counts, but being able to preserve moments for myself, of silence and listening to my needs, even through gentle body and skin care rituals" .
#dovebodylove #doveselfesteemproject #rewritebeauty
More Vanity Fair stories you might be interested in
Self-Esteem Day for an inclusive beauty
Bold Glamor filter, the battle from the cosmetic world begins
Against Toxic Beauty Tips: #DetoxYourFeed
More body positivity stories
Beauty round table: «Body positivity where are we?»
Acne positivity, the unfiltered skinfluencers who cleared pimples through customs
Source: Vanity Fair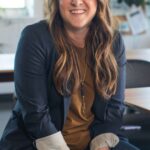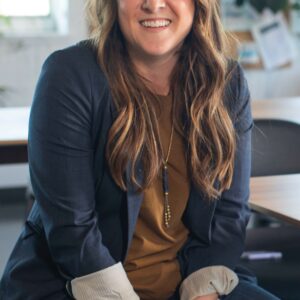 I'm Susan Karen, a professional writer and editor at World Stock Market. I specialize in Entertainment news, writing stories that keep readers informed on all the latest developments in the industry. With over five years of experience in creating engaging content and copywriting for various media outlets, I have grown to become an invaluable asset to any team.