- Article Top Advertisement -
An unprecedented study carried out by the Federal University of Minas Gerais (UFMG) in partnership with the Ministry of Health and the Brazilian Institute of Geography and Statistics (IBGE) found that LGBTQIAP+ people are twice as likely to suffer violence in Brazil compared to the general population.
The survey involved the participation of 88,531 people aged 18 or over residing in Brazil and also used the 2019 National Health Survey database. Most respondents identified themselves as heterosexual.
- Article Inline Advertisement 1-
With regard to total violence, that is, any conduct that embarrasses or intimidates someone, LGB+ people were 2.52 times more likely to suffer violence than heterosexuals.
The study coordinator and professor at UFMG, Deborah Carvalho, says that this greater risk occurs for LGBTQIAP+ people since they "differ from what is expected as an established standard", which is why this population faces greater discrimination.
On the types of violence: the survey indicates that LGB+ people are 3 times more likely to be victims of physical violence, with 14.7% of them reporting having already suffered some type of violence, in addition to the possibility of LGB+ people going through some kind of violence. type of sexual violence is almost 5 times higher than that of heterosexuals. Psychological violence reached 40.03% of LGB+ respondents and 16.73% of the heterosexual population.
All types of violence are more prevalent among LBG+ women, says the survey. Deborah Carvalho sees this fact as related to "components of Brazilian society that we have to discuss."
The UFMG study was published in the same week as the Dossier of the National Association of Transvestites and Transsexuals (Antra), which states that Brazil is the country with the most deaths of trans people in the world for the fourteenth year in a row. According to the dossier, in 2022 alone, 131 trans people were murdered in Brazil, another 20 took their own lives in the face of all the discrimination they suffer.
The Ministry of Human Rights and Citizenship issued a note after receiving the dossier, this Thursday (26). In it, Minister Silvio Almeida states that he believes that "if we don't have the decency to change this reality, we don't deserve to be a country".
The ministry's national secretary, Symmy Larrat, highlighted in the official note that she intends to "overcome the symbolism of being the first transvestite to occupy the current position" and says that she will "work boldly to carry out important deliveries for the Brazilian population".
Source: CNN Brasil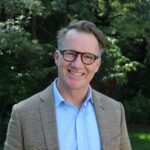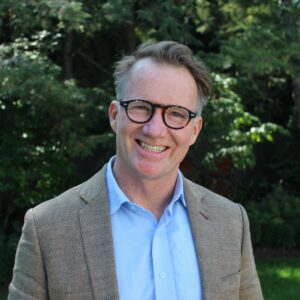 I'm James Harper, a highly experienced and accomplished news writer for World Stock Market. I have been writing in the Politics section of the website for over five years, providing readers with up-to-date and insightful information about current events in politics. My work is widely read and respected by many industry professionals as well as laymen.
- Article Bottom Advertisement -