In iOS 16, widgets have spread beyond the desktop – now they can also be installed on the lock screen. They are small and monotonous, but quite informative and offer some improvements in terms of convenience. For example, the innovation opened up huge opportunities for sophisticated personalization: standard options such as a calendar and battery charge of gadgets can be supplemented with creative third-party developments. The idea allows you to turn the lock screen into a really useful tool for its format, with which you can track interesting, important and useful data on the fly without unlocking the iPhone.
In this article, I will tell you how to install widgets on the iOS 16 lock screen. At the same time, we will get acquainted with the first wave of applications that introduced support literally immediately after the launch of the new version of the OS. Interestingly, among them were even services from Russian companies.
How to Install Widgets on the iOS 16 Lock Screen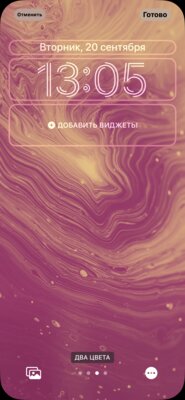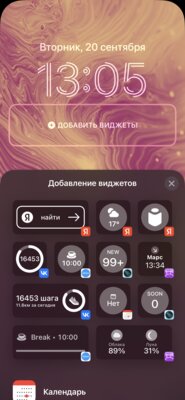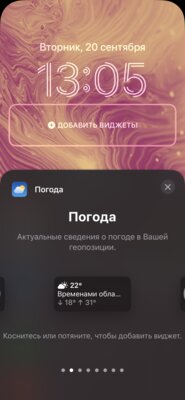 Hold your finger on the lock screen until the edit menu appears.
Click Customize.
Click "Add Widgets" (third block under the clock).
Select the desired widget from the list.
Click "Done" to save.
iOS 16 Lock Screen Widget Apps
| | |
| --- | --- |
| Application | Widget content |
| Yandex | Quick access to the application or search; current weather; weather for several hours; launch of Alice, smart camera and smart devices |
| "In contact with" | The number of steps taken today in the VKontakte Steps service |
| Halide | Quick access to the application; trigger in autoexposure, manual exposure, or macro modes; start shooting on the main camera, ultra wide-angle camera or telephoto lens |
| snapchat | Quick access to favorite chat; creating history; notification of missed messages; birthday reminder |
| OmniFocus | View today's tasks; counter of completed, current and upcoming tasks |
| Focused Work | Current focus session timer; tracking daily goals |
| airmail | Quick access to the mailbox; tracking new incoming emails; view recent emails |
| Todoist | Adding a new task; viewing the tasks of the selected list; view the next tasks in today's list; goal by tasks; productivity progress tracking |
| YAZIO | Tracking calorie and nutrient intake; tracking progress in the amount of fluid you drink; a summary of calories consumed and balance; number of steps taken and calories burned; fasting tracker |
| Things 3 | View current listings; adding a new task; productivity progress tracking |
| Water Minder | Adding a mug; tracking progress in the amount of fluid you drink; hourly and weekly charts |
| Daily Dictionary | word of the day |
| Sorted | View upcoming tasks, reminders, and to-dos |
| night sky | Upcoming celestial events; tracking conditions for observing celestial bodies |
| goodtask | Adding a new task; viewing the tasks of the selected list; view upcoming tasks, reminders, and to-dos |
| timepage | Adding a new event; view upcoming events |
| Focus | Current focus session timer |
| MusicHarbor | Calendar of upcoming music releases; viewing general statistics on releases |
| flighty | Flight status and departure time; weather at the place of arrival; flight progress indicator in real time; booking code, seat number and baggage claim number |
| Overcast | Quick access to the application; play the selected playlist; unfinished and newly published episodes |
| Apollo fot Reddit | Subreddit trends; launching your favorite subreddit; karma; incoming messages; ratings and comments in the last post or comment |
| dark noise | Playing selected sounds |
| CardioBot | Heart rate monitoring data |
| calories | Quick access to the application; calorie intake tracking |
| Parcel | Quick access to the application; package tracking; delivery time information |
| Carrot Weather | Current weather with Carrot Weather signature phrases; weather for several hours; forecast for several days; temperature; chance of precipitation; UV index |
| trip it | Data about flights, train trips, car rental; departure time and countdown to arrival; booking details in restaurants and hotels |
| Scanner Pro | Quick access to the application |
| launchcraft | Upcoming space launches |
| smart gym | Weekly summary; heart rate and calorie graphs; tracking number of workouts |
| Mercury Weather | current weather; weather for several hours; forecast for several days |
| motivation | Beautiful, inspiring and motivating quotes |
| MoneyCoach | Cost monitoring; tracking financial goals; limits by day and category |
| Fantastical | View upcoming events; full month view; adding a new event |
Google has also already announced support for widgets for the iOS 16 lock screen. In the coming weeks, six of the company's main services will receive them: search, Chrome, drive, maps, Gmail and news. How they will look:






GIF animation available on click
Widgets on the iOS 16 lock screen in action. We are watching
Yandex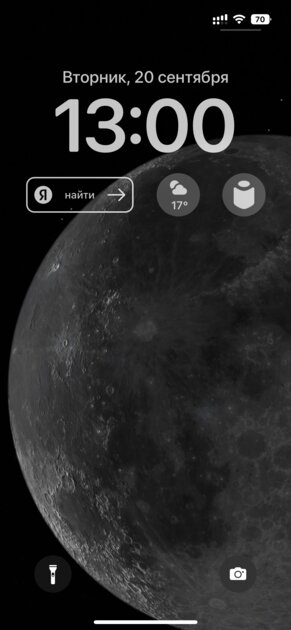 "In contact with"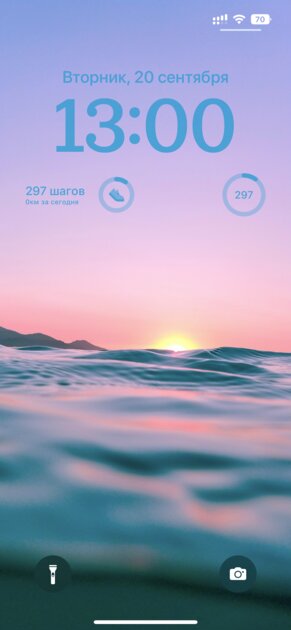 night sky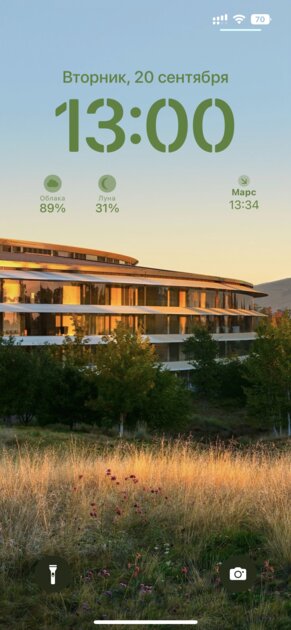 Focus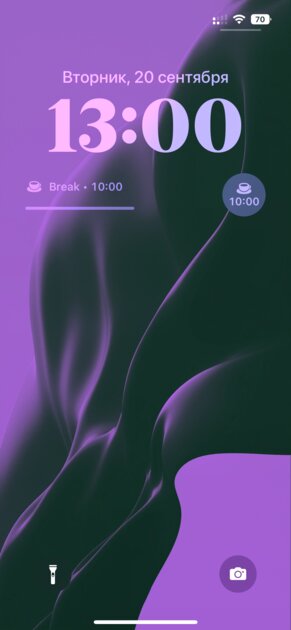 MusicHarbor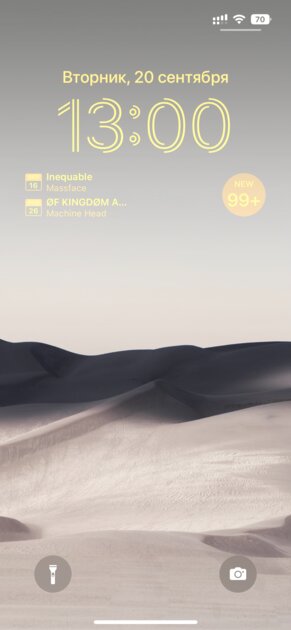 Source: Trash Box