Norwegian singer Aurora took to social media to deny that her drummer is a white supremacist and supporter of Nazism – allegations that have surfaced on social media in recent days after the artist's performance, last Sunday (26), at Lollapalooza Brasil, in São Paulo.
The controversy started when the audience realized that, at the end of the show, drummer Sigmund Vestrheim made the "ok" sign to the audience.
Publications on social media pointed out that the gesture is associated with far-right groups and ideals of white supremacy and anti-Semitism.
A @maybrumm saw Aurora's show yesterday and was intrigued by a gesture made by the drummer at the end of the show. She showed it to me and I decided to find out a little about the guy. Looking at his instagram, I find an art made and posted by him in 2017. What was a doubt became a certainty. pic.twitter.com/if2mDFXnpr

— Peres Kenji (@pereskenji) March 27, 2023
The American NGO ADL (Anti Defamation League), which for more than 100 years has been monitoring forms of prejudice and extremism, points out that since 2017 this gesture, which was traditionally associated with the word "ok", has gained new meaning by members of the 4chan site, as a symbol of hate to represent the letters "wp", from "white power" ("white power", in literal translation).
I saw a little of Aurora's show on TV and I had never seen something so Caucasian in aesthetics and sound at a pop music festival. Hence the image of the drummer doing a WP on stage, in addition to reports pointing to him as a supremacist. What part of history are we living in?

—Daniel Ganjaman (@danielganjaman) March 28, 2023
Part of the public who watched Aurora's performance noticed the gesture and began to question the singer on social networks.
At the same time, people who scoured the drummer's profile on Instagram also pointed out, for example, a publication of his drawing that contained a swastika.
Singer and drummer deny accusations: "Internet is good at distorting information"
With the increase in the repercussion of the accusations on social networks, Aurora made a statement through the stories of her Instagram account (reposted on Twitter) defending her drummer.
"I am deeply saddened by the latest happenings on the internet regarding my drummer," wrote Aurora.
I am deeply saddened by the latest speculations on the internet regarding my drummer Sigmund. pic.twitter.com/gdH5V4zy4h

— AURORA (@AURORAmusic) March 28, 2023
She added that she "never thought it would be necessary to make a statement like that." "As is obvious, I don't support any far-right ideology. There is no other way to live life thanks in the name of love and justice. I do not support any ideology that any form of hatred," she completed.
"So let me say this loud and clear: No, Sigmund is definitely NOT a supporter of these evil far-right views. His values ​​are the opposite of that. He's one of the kindest, nicest people I've ever met."
Nothing changed. Both me and everyone in my group and my team have the same values ​​as always. And that will never change. And I'll keep talking about the importance and power of love."]The internet is very good at distorting information and spreading it recklessly without being sure that what they are spreading is true. In this world, we have a lot of work to do. And we have a lot of work to do. And we've seen a lot of pain throughout our history. It's important to remember the darkness of our past, just as it is to look forward. Thus, we ensure that the dark events of history do not repeat themselves. And throughout my career I have always lived and fought in the name of goodness. Respect. Equality and justice. […] Nothing changed. Both me and everyone in my group and my team have the same values ​​as always. And that will never change. And I will continue to talk about the importance and power of love.

"Aurora"
Sigmund Vestrheim himself published a position defending himself against the accusations.
"It's so weird and bizarre to post a post like this, but today I've been getting a lot of hate and serious accusations that I'm a Nazi. This is sad and disturbing. I don't know if you understand how serious and crazy these accusations are. First of all: of course I'm not a Nazi! My values ​​are love and understanding, and I play music to spread those values."
He also acknowledged that he made the "okay" gesture on stage, but said that "in our popular culture, it means 'perfect/great'. I didn't know that the sign also means something else – something negative – and I'm very sorry that some people misunderstood it and found it offensive."
"About drawing: I always drew things when I went to school. All sorts of stupidities… as children tend to do. This particular drawing was done during a history class and it means nothing. It's just a joke made by a kid with a dark sense of humor. I know this isn't a joke and I now realize that this drawing obviously shouldn't have been posted on my Instagram account as it could be misinterpreted. I was young and stupid and I didn't think," he continued.
"I never post any political messages on my Instagram, I just want it to be a place where I can spread good vibes. However, let me clarify that my values ​​are the same as Aurora's, and always have been. Also, I would NEVER have gotten the job as drummer for Aurora if I was a Nazi asshole!" continued Sigmund.
"The idea of ​​Aurora having an extreme right person in her band is absurd. I hope everyone can believe me when I say this. Lastly, I just want everyone to know that I never meant any harm. My only goal is to spread love, and I believe everyone should be kind to each other," the statement concluded.


Source: CNN Brasil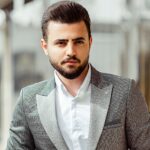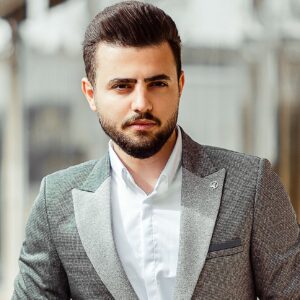 I'm Robert Neff, a professional writer and editor. I specialize in the entertainment section, providing up-to-date coverage on the latest developments in film, television and music. My work has been featured on World Stock Market and other prominent publications.