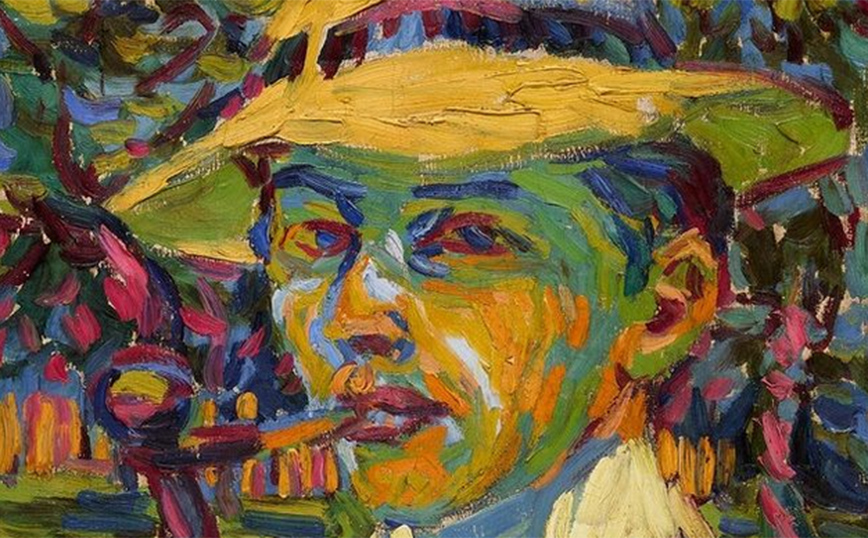 On the evening of June 29, he leaves at the hammer at Sotheby's in London his first self-portrait German expressionist painter Ernst Ludwig Kirchner.
Created in 1907, at the height of the artist's involvement with the pioneering movement "Die Brücke (The Bridge)"The board «Self-image with Pfeife"(Self-portrait with a mouthpiece)" is estimated could catch up to $ 14.7 million.
According to the Athenian News Agency, self-portrait ischaracteristic of the style of movement, whose founding member was the 1905 Kirchner and its first owner was his friend and co-founder "The Brücke »Karl Schmidt-Rottluff.
It is believed that the img of inspiration for the project was Kirchner's visit at an exhibition of works by Van Gogh in Dresden in 1905, where, among other things, the work of the Post-Impressionist painter was exhibited "Self-portrait with Tissue and Straw Hat", work of 1887.
The similarities in both compositions were visible when Kirchner's work was last exhibited in 2007 in the exhibition "Vincent van Gogh and Expressionism » at the Neue Galerie in New York and at the Van Gogh Museum in Amsterdam.
Before more than 40 years appeared Kirchner's first self-portrait on the market: Sold to Sotheby's in 1981. It is the only self-portrait of the artist in which only one figure is shown that has never come out on the hammer. Of his 25 works in which Kirchner portrays himself almost two thirds are in museum collections.
Source: News Beast