- Article Top Advertisement -
Schiaparelli's new haute couture collection, shown during Paris Fashion Week, which started this Monday (23), is dividing opinions.
"Inferno Couture" features fake leopard, lion and wolf heads representing, respectively, lust, pride and avarice as an allegory to Dante Alighieri's "Divine Comedy" – in the book, the three are at the gates of hell when Dante meets Virgil, the Latin poet who guides him through history.
- Article Inline Advertisement 1-
The pieces were hand carved from resin, wool and silk faux fur, and hand painted to look as realistic as possible. Schiaparelli reported that no animal was harmed in the process.
Among the parade's guests was Kylie Jenner, who wore the lion's head dress in the front row. On her Instagram, she posted the look with the caption "Beauty and the Beast" and thanked the brand for the "special morning".
As much as it is synthetic, the use of animal heads as clothing has triggered a lot of criticism.
In the comments of an Instagram post by the brand, zoologist and presenter Dan O'Neill argued that it is necessary to stop showing animals as luxury "products".
"They may be made of foam, but they are endangered species that have historically been killed so their skins could be made into clothing," he said.
Another user, called Camille Paolini, commented that she is tired of the fact that the fashion industry, in her view, is totally oblivious to what happens in the world.
"Are you so disconnected with the state of the planet? Do you have any idea of ​​the consequences of your actions?" he commented. "Why not use this [a semana de moda] as an opportunity to raise awareness of the status of endangered species, for foundations and associations that are really trying to do something good for the planet?"
But there are also those who defend the brand's clothes:
schiaparelli showing FAKE animals on the catwalk today does not normalize or romanticize hunting until because this practice continues at full steam with or without fashion. for me it shows a creative alternative to continue using this material without actually harming endangered animals.

— mandie (@petitemandie) January 23, 2023
Check out other reactions from the internet:
I can't believe the first thing I see when I wake up is these animal heads at the Schiaparelli show. Regardless of being fake, it is still in extremely bad taste to use it for what it refers to 🙃 pic.twitter.com/i11A3zCPnw

— victory (@Kameyo_) January 23, 2023
This new schiaparelli collection isn't going anywhere, is it? In the middle of 2023 do they really want to use fake animal heads on dresses giving the illusion that it's real? They reinforcing the hunting of animals something that had already faded from fashion for years. pic.twitter.com/jEIPBF7rOm

— RuDoll – FAN CLUB (@breaknewsfc) January 23, 2023
Seriously, are people questioning schiaparelli pieces with PLUGY animal heads? people, it's plush, you know? You can judge me but I thought it was BEAUTIFUL and I understood what the stylist wanted to represent with those pieces

— laís (@laismadureiraa) January 23, 2023
animals that suffer from the threat of extinction being exposed as pieces of clothing
the intention is not to show that the piece can be made without killing animals, it just places them as a luxury and superiority article
I like schiaparelli but this collection was definitely a mistake https://t.co/YSKkxPCImg

— meli 🦋✨ (@melixmal) January 23, 2023


Source: CNN Brasil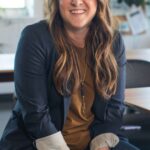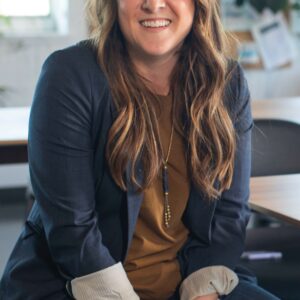 I'm Susan Karen, a professional writer and editor at World Stock Market. I specialize in Entertainment news, writing stories that keep readers informed on all the latest developments in the industry. With over five years of experience in creating engaging content and copywriting for various media outlets, I have grown to become an invaluable asset to any team.
- Article Bottom Advertisement -