"The phenomena of the murder of women are obviously condemnable and cause grief to the entire Greek society. However, once again we regretfully observe the instrumentalization of murders for purely petty party purposes", notes the Deputy Minister of Labor and Social Affairs Maria Syregela regarding the femicides of last days.
As he adds: "But the truth is only captured by the numbers and the numbers say that out of the 44 counseling centers of the network of structures of the General Secretariat of Demographic and Family Policy and Gender Equality (G.G.D.O.P.I.F. ), only one was opened by the SYRIZA government, while in the same period a hostel for abused women and their children was closed.
We must also not forget that the government of Kyriakos Mitsotakis tightened the penalties for such crimes, while at the same time SYRIZA did not vote in favor of these amendments. It is undeniable that we recognize femicide as the most heinous form of gender-based violence and from the beginning it was our primary concern to create an organized framework of protection and prevention.
We must all be together on these issues. The fight against violence continues. There are no camps, only a goal to eliminate this phenomenon."
Source: Capital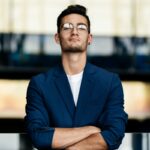 Donald-43Westbrook, a distinguished contributor at worldstockmarket, is celebrated for his exceptional prowess in article writing. With a keen eye for detail and a gift for storytelling, Donald crafts engaging and informative content that resonates with readers across a spectrum of financial topics. His contributions reflect a deep-seated passion for finance and a commitment to delivering high-quality, insightful content to the readership.