The Minister of Economy and candidate for President of Argentina, Sergio Massa, from Unión por la Patria, proposed on Tuesday (14) that the Anti-Corruption Cabinet be led by the opposition if he wins this Sunday's elections (19).
Massa's speech was made during a working group with representatives from national universities, NGOs and civil society organizations and institutions that deal with democratic quality and transparency in the public sector. The event, organized by the candidate and called Commitment to Transparency and Democracy, took place in a hotel in the center of Buenos Aires.
"I ask for the opportunity to show Argentines that the fight against corruption interests us. We want a new stage to face a new stage of control, success and transparency of politics, but we also want to have, based on available technology, an efficient, transparent State that, above all, is accountable to society", declared Massa during your talk.
He also presented the proposal for a new public ethics law, which provides for the reform of the current legislation, approved in 1999, during the government of Carlos Menem.
"I want every Argentine to be able to control the State's accounts online and permanently, from their cell phone," he stated. Massa also proposed the use of blockchain technology and blind mechanisms so that there is no contact between contractors and contractors, which, according to him, would minimize acts of corruption.
The current candidate promised that ethics, integrity, the fight against corruption, spending control and transparency will play an important role in his government.
Massa mirrors the structure of the FBI to build a federal inspection agency, which would be financed with money from frauds carried out against the State.
Second round in Argentina
Sergio Massa, representative of Unión por la Patria, faces Javier Milei, of La Libertad Avanza, in the second round of Argentina's presidential elections this Sunday.
Milei leads the useful vote intentions for the second round, with 52.1%, according to the latest AtlasIntel survey, released on Friday (10). Massa appears with 47.9%.
When intentions are measured in total votes, Milei has 48.6%, against Massa's 44.6%. 2.3% say they don't know who to vote for, while 4.4% are divided between the option for blank and invalid votes.
The survey interviewed 8,971 people over the age of 16 randomly and via digital means between Sunday (5) and Thursday (9). The margin of error is plus or minus one percentage point, and the confidence level is 95%.
See also: Election in Argentina enters the final stretch
Source: CNN Brasil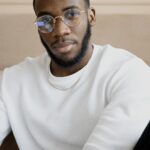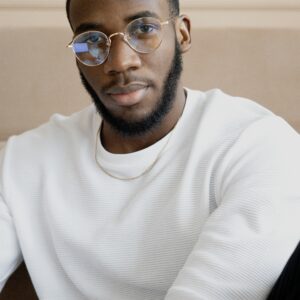 Bruce Belcher is a seasoned author with over 5 years of experience in world news. He writes for online news websites and provides in-depth analysis on the world stock market. Bruce is known for his insightful perspectives and commitment to keeping the public informed.