All the actors from the main cast of the American series "Friends" spoke individually about the death of their colleague, Matthew Perry. Jennifer Aniston, David Schwimmer, Lisa Kudrow, Courteney Cox and Matt LeBlanc recalled what it was like working with him behind the scenes.
LeBlanc and Cox were the first to make a public statement to the actor, on Tuesday (14). While Schwimmer, Aniston and Kudrow made reports released yesterday (15). A CNN Brazil brought together what everyone said about it and how they are feeling in mourning.
Matt LeBlanc
"Matthew, it is with a heavy heart that I say goodbye. The times we spent together are honestly among the favorite moments of my life. It was an honor to share the stage with you and call you my friend. I will always smile when I think of you and I will never forget you. Never. Spread your wings and fly, brother, you are finally free. Much love. And I think you'll keep the 20 dollars you owe me."
See this photo on Instagram
Courteney Cox
"I am so grateful for every moment I had with you Matty and I miss you every day. When you work with someone as close as I worked with Matthew, there are thousands of moments I wish I could share. For now here is one of my favorites. To tell a little of the story, Chandler and Monica were supposed to have a one-night stand in London. But because of the public's reaction, it was the beginning of their love story. In this scene, before we started shooting, he whispered a funny phrase for me to say. He used to do things like that. He was funny and kind."
See this photo on Instagram
David Schwimmer
"Matty, thank you for ten incredible years of laughter and creativity. I will never forget his impeccable comedic timing and delivery. You could take a straight line of dialogue and bend it to your will, resulting in something so totally original and unexpectedly funny that it still surprises. And you had a heart. Which you were generous with and shared with us so we could raise a family of six strangers. This photo is from one of my favorite moments with you. Now it makes me smile and cry at the same time. I imagine you up there, somewhere, with the same white suit, hands in your pockets, looking around… Could there be more clouds?"
See this photo on Instagram
Jennifer Aniston
"Wow, that was profound… Having to say goodbye to our Matty was an insane wave of emotions that I have never experienced before. We all experience loss at some point in our lives. Loss of life or loss of love. Being able to really SIT in this grief allows you to feel moments of joy and gratitude for having loved someone so deeply. And we loved him deeply. It was part of our DNA. It was always the 6 of us. This was a chosen family that forever changed the course of who we were and what our path would be. For Matty, he KNEW he loved making people laugh. As he said, if he didn't hear the 'laugh' he thought he was going to die. His life literally depended on it. And boy, did he manage to do just that. He made us all laugh. And laugh a lot. Over the past few weeks, I've been relaying our messages to each other. Laughing and crying and then laughing again. I will keep them forever and ever. I found a message he sent me out of the blue one day. That says it all. Matty, I love you so much and I know that you are now completely at peace and free from any pain. I talk to you every day…sometimes I can almost hear you saying "Could you BE any crazier?" Rest little brother. You always made my day…"
See this photo on Instagram
Lisa Kudrow
"Once we filmed the pilot, Friends Like Us, it was picked up immediately and we were at the NBC Upfronts. So… You suggested we play poker and we made it really fun while initially bonding. Thank you for that. Thank you for making me laugh so hard at something you said, that my muscles ached and tears ran down my face EVERY DAY. Thank you for your open heart in a six-way relationship that required compromise. And a lot of "talk". Thank you for showing up to work when you weren't well and then being completely brilliant. Thank you for the best 10 years a person can have. Thanks for trusting me. Thank you for everything I learned about GRACE and LOVE from getting to know you. Thank you for the time I had with you, Matthew."
See this photo on Instagram


Source: CNN Brasil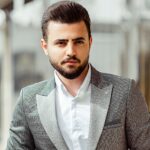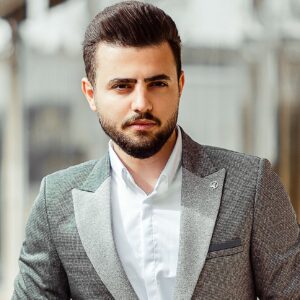 I'm Robert Neff, a professional writer and editor. I specialize in the entertainment section, providing up-to-date coverage on the latest developments in film, television and music. My work has been featured on World Stock Market and other prominent publications.