The Italian Prime Minister Georgia Meloni appealed for more European support as her country faces a wave of people fleeing North Africa, amid rising tensions between Rome and other EU capitals over migration policy.
More than 12,000 people arrived in Italy last week, mostly on the island Lampedusa, with thousands more waiting to make the relatively short journey from Tunisia to the Italian island. Italian authorities have struggled to move the new arrivals to Sicily and other parts of Italy amid concerns of worsening conditions at the overcrowded Lampedusa migrant reception facility, which is designed to accommodate just 400 people. The local population in Lampedusa is 6,000. Solidarity from other EU member states remains limited, while France and Germany continue to criticize Italy for not registering new arrivals who then travel and seek asylum in other countries, in breach of EU rules. France this week "tightened » its border with Italy, while Germany said it had suspended the voluntary acceptance of migrants from Italy, only to reverse course a few days later due to an increase in arrivals in Lampedusa.
The president of the European Commission Ursula von der Leyen and immigration commissioner Ylva Johansson visited Lampedusa yesterday with Meloni. Von der Leyen's decision to travel to Lampedusa comes as her first term as Commission president enters the final months before EU elections in June, where she is expected to seek another four years in office. The island has become emblematic of Europe's fight to stop illegal migrants reaching its shores and her visit highlights the role immigration plays in the EU's political debate, with anti-immigration sentiment fueled by many far-right parties, including partner of Meloni's coalition, the League of the North.
Von der Leyen's center-right political family has shifted to the right in recent years, emphasizing migrant returns and border security in an effort to prevent a repeat of the 2015-2016 migration wave. Von der Leyen said she offered the Italian government additional manpower to help register new arrivals and support the movement of migrants off the island. But he urged other EU members to take in more of the migrants now arriving in Italy. "Immigration is a European challenge and it requires a European response," von der Leyen said. "We will decide who will come to the European Union and under what conditions – not the smugglers and traffickers," he added, as reported by Financial Times.
Increased migration flows have caused political headache in Meloni, who was elected on the promise of stopping the flow of illegal immigration to Italy. By contrast, the number arriving on Italian shores has risen to more than 128,600 so far this year, from around 66,200 at the same time last year. "This is the border of Italy for sure, but it is also the border of Europe," Meloni said, adding: "This massive flow of migrants is something that inevitably requires the participation of everyone. It will certainly affect the border countries, but soon it will affect all other countries as well."
The EU signed an agreement with Tunisia, in the summer, to give the country 100 million euros for equipment to strengthen border enforcement and prevent illegal departures by sea. But the money has not been given yet.
Meloni's coalition partner, Mr Matteo Salvini, deputy prime minister and League leader, who made a joint appearance at a rally in Italy with far-right French leader Marine Le Pen on Sunday, described the flood of new arrivals as an "act of war". "I'm not a conspiracy theorist, but I don't believe in fate. I think it's something absolutely desirable, organized, designed and financed to create difficulties for an unconventional government," Salvini told foreign reporters last week.
Meloni tried to dissuade would-be migrants from attempting the dangerous crossing, warning that Italy planned to get tougher on illegal immigrants and to intensify deportations of those whose asylum applications are rejected. "If you enter Italy illegally, you will be detained and repatriated," he said in a social media video released on Friday. "The situation does not allow us to act otherwise."
Italy is now planning to set up additional centers in remote locations to accommodate more asylum seekers whose claims are rejected while they try to repatriate them. Italy has repatriated just over 3,000 illegal immigrants so far this year, compared with 2,663 in the same period last year. About 4,000 illegal immigrants were repatriated from Italy in total last year.
Source: News Beast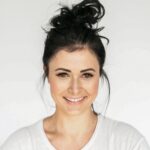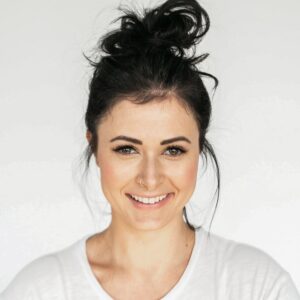 With 6 years of experience, I bring to the table captivating and informative writing in the world news category. My expertise covers a range of industries, including tourism, technology, forex and stocks. From brief social media posts to in-depth articles, I am dedicated to creating compelling content for various platforms.