As the Russian invasion of Ukraine enters its second month, fertile ground is being offered for criticism of how two of NATO's largest powers, Germany and Turkey, are responding to emerging Russia. Any such effort must take into account the completely different roles played by these two states before the invasion.
An article published in National Interest attempts a comparison between Germany and Turkey, using as a chariot their commitment to their allies in their relationship with Russia, trying to show that Turkey is loyal while Germany is not.
Jason Epstein, president of Southfive Strategies, an international public relations consulting firm in New York and a former member of the public relations team of the Turkish Embassy in Washington between 2002-2007, and Adinda Khaerani, an international relations researcher at the Center, write in their article. For years, German Chancellor Angela Merkel and her supporters on this side of the Atlantic trembled at the remarks that Berlin was very friendly to Moscow and increasingly addicted to its hydrocarbons. Opposing the then US president, they rushed to defend it when Donald Trump, in July 2018, said what had become obvious: "Germany, as far as I am concerned, is a prisoner of Russia." By the morning of the invasion, the majority of Washington's elite were unaware of what Tablet Magazine's Jeremy Stern had pointed out in a recent article about "decades of German emotional and financial investment in the Russian state."
Stern noted that, even after the occupation of Crimea in 2014, Vladimir Putin pressed against disclosure of his dealings with Merkel, especially when "Merkel successfully pushed for the restoration of Russian voting rights in the Council of Europe, despite "There has been no change in the situation, that is, the occupation and destabilization of Ukraine by Putin."
Only after Russian tanks invaded the rest of Ukraine did the new chancellor, Olaf Solz, finally face the strategic mistakes of the past and approve arms exports. Politico quoted Foreign Minister Analena Berbock in the Berlin Energy Transition Dialogue earlier this week, who explained that "we knew, or could have known, that it was not just foolish to bet everything on politics [ενεργειακής] in one country only, but that it is also not a good idea to bet on that country from the beginning ".
Volodymyr Zelensky also made it clear that the Germans were not allowed to escape. The Ukrainian leader spoke to the Bundestag in mid-March and made shocking remarks that at times resembled the so-called Trump. According to the Times of London, Zelensky "accused Germany of ignoring many years of warnings about the Kremlin's malicious intentions, of shooting itself in the face of sanctions such as the Russian fossil fuel embargo, and of obstructing its efforts. to join the European Union ".
Woodrow Wilson Center Ambassador James Jeffrey is one of the few members of the foreign policy community to point out how the United States dealt with a generation of Russian-German blindfolded comrades at a time when Turkey was reluctant to buy S-400s and was expelled from the F-35 fighter program. During an online seminar last year, Jeffrey remarked: "Germany and the United States have institutional, personal relationships that, no matter how bad the issues are, make everyone mobilize to clear those issues."
Indeed, Turkey faces north along the Black Sea and sees Kremlin ships bombing the area around Odessa, while along its southern border it faces the devastating consequences of President Barack Obama's 2015 invitation to Putin to his army in civil war-torn Syria. (Turkey is not the only one feeling betrayed. Obama's gesture has also proved disastrous for Israel's security, as Russia has an effective veto over Israeli strikes on Iranian and Hezbollah targets in Syria).
Unlike Germany, Turkey is among the Russian forces and has carefully weighed its options, seeking to avoid a military conflict or further damage to its already hit economy. While President Recep Tayyip Erdogan condemned the invasion early and openly, Turkey chose not to impose sanctions and instead offered to play the role of mediator in the hope of securing a ceasefire.
"[Η Τουρκία] "It has become accustomed to preventing Russian over-expansion without causing a sense of threat to Russia itself," said Richard Outzen, a geopolitical adviser and retired army officer who described the 2020 operation in Libya, Syria and the South Caucasus as "successful." .
In addition, Turkish military cooperation with Ukraine since the occupation of Crimea has proved necessary, Khaerani continues. In particular, Turkey's Bayraktar Tactical Block 2 drones destroyed so much Russian armor only in the first week of the battle that "Bayraktar" is now the title of a popular Ukrainian song, played along with a video showing some of the drone strikes. on the battlefield.
Turkey and Ukraine have also been important trading partners, with bilateral trade exceeding $ 7 billion by 2021 and a free trade agreement being signed a few days before the invasion.
As the National Interest article concludes: "Erdogan's American critics raise human rights concerns, but, as in the coldest moments of the Cold War, Turkey remains an indispensable NATO partner."
Petros Kranias
Source: Capital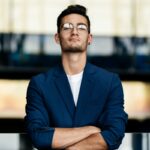 Donald-43Westbrook, a distinguished contributor at worldstockmarket, is celebrated for his exceptional prowess in article writing. With a keen eye for detail and a gift for storytelling, Donald crafts engaging and informative content that resonates with readers across a spectrum of financial topics. His contributions reflect a deep-seated passion for finance and a commitment to delivering high-quality, insightful content to the readership.