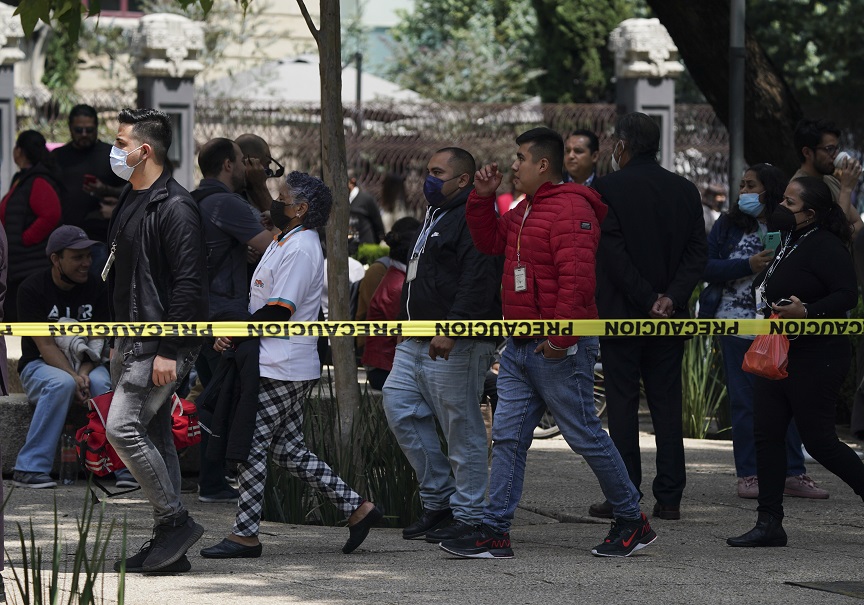 The strong earthquake that struck Mexico on Monday and killed at least one person was the third major earthquake recorded in the Central American country on the day of September 19.
In fact, Mexico City's earthquake early warning alarm went off less than an hour after emergency drills were held in response to the devastating 1985 and 2017 earthquakes.
On September 19, 1985, a magnitude 8.1 earthquake in Mexico City killed more than 10,000 people and destroyed hundreds of buildings.
On September 19, 2017, a 7.1-magnitude earthquake left about 370 dead, mostly in the capital.
The capital, which together with surrounding urban areas is home to more than 20 million people, has an early warning system using seismic monitors aimed at giving residents enough time to evacuate buildings.
Now, scientists from the National Seismological Service (SSN) belonging to UNAM University argue that the coincidence of three strong earthquakes on the same date makes it necessary to investigate in depth to ascertain the causes.
SSN, however, with a message on Twitter said: "The fact that there were three earthquakes greater than 7 on the Richter scale on September 19 is a coincidence. There is no scientific argument to explain or justify it."
However, scientists reported to Mexican media and during a press conference: "The coincidence of the earthquakes of September 19 is enough to open new avenues of scientific research. We must do it seriously and methodically. In science, new questions also need the necessary answers."
According to dr. Physics, Jose Luis Mateos Trigos, who spoke to the television network Uno TV, the probability of three such strong earthquakes occurring on the same date is 0.000751%.

Source: News Beast